12-Year Old Gets Zune with 'Extras'
---
"Chanell Martin thought she was being a cool mom when she gave her 12-year old daughter a shiny new Zune for the Holidays. But as it turns out, her daughter's "welcome to the social" was anything but innocent. Apparently the Zune, which Martin purchased at a local Walmart, came with a 1-hour and 44-minute homemade porn video. We're talking guy-on-guy action here. Walmart's response? After blaming MS for the porn, they refunded the Martins and gave them a $25-dollar gift certificate."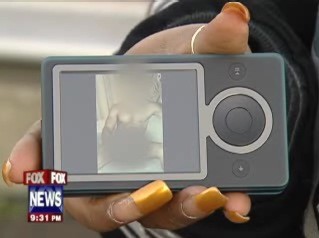 All I can say is this: How come my Zune didn't come with pr0n preloaded? All I got was a bunch of lame songs and a sample video, all of which I erased immediately. I would have paid much more for pre-loaded content I was actually interested in. ;-)
Note: the link will take you to a video report (it's office safe, but you might turn the volume down a tad).