Mini Size, Maxi Features: The HTC HD Mini Reviewed
---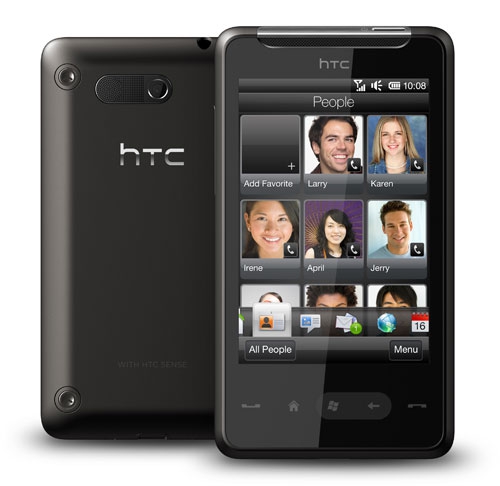 Product Category: Windows Mobile 6.5.3 Smartphone
Manufacturer: HTC
Price: $339 USD Unlocked version
Pros:
Good performance;
Small and light - fits nicely in your hand and your pocket;
Capacitive touchscreen is responsive with fluid scrolling;
Most thoroughly "touch enabled" WM phone yet.
Cons:
Capacitive buttons on front panel too easy to hit by accident;
Back cover difficult to remove;
Doesn't support 3G for AT&T.
Summary: Not too long ago, HTC introduced the HD2, which featured just about everything a Windows Mobile smartphone buyer could ask for. But it also had a couple of characteristics, namely comparatively large size and heavy weight, that didn't thrill some prospective buyers as much. So HTC subsequently introduced the HTC HD Mini in Europe, with the goal provide the bulk of the HD2's capabilities in a smaller and lighter form factor. How successful were they at achieving that goal? Join me as I research that question...
It's interesting to see that some of the most intriguing and sophisticated designs for Windows Phone 6.5.x are coming out just as that version of the OS is about to be superseded. HTC has been very busy coming up with a vast array of designs for the Android OS, while the release of new Windows Phone designs from them has slowed considerably. I'm hoping that they start giving strong support to Windows Phone 7 when it finally becomes available, because the HD Mini is on a par hardware-wise with their Android offerings and that combined with a new, more modern OS might just give the current smartphone sales leaders some real competition.
First Impressions
Upon handling the Mini for the first time, I was pleasantly surprised. I found a device that felt sturdy, lightweight and a perfect fit for my somewhat small hands. I was also pleased to see few of the "form over function" design cues that were evident with my Touch Diamond. As much as I loved that phone, whoever thought that a faceted back was a good idea, well, I hope they've found a different line of work better suited to their questionable judgment.
The HD Mini is a device designed for those who liked everything about the HTC HD2 except its size and weight. Of course, since it's clearly a sibling of the Android-based HTC Aria offered by AT&T, it's unknown if the hardware was truly designed specifically to supplement the HD2 or if it's just a Windows Phone version of a phone intended for multiple platforms. The Mini's dimensions (4.09" x 2.27" x 0.46" or 103.8mm x 57.7mm x 11.7mm) give it a footprint that's a whopping 3.24 sq in or 26% smaller than its big brother. At 3.88 oz. (110 g) with battery, it's also 1.7 oz. (47 g) or 30% lighter than the HD2. I prefer smaller, more pocketable phones, so the Mini's smaller and lighter stature immediately appealed to me.
Of course, since there's no such thing as a free lunch, the Mini has a few scaled back features and specs to go along with its smaller size. First, it should come as no surprise that the screen is smaller, an unavoidable change given a 26% smaller footprint. The HD2 has a huge 4.3" screen, while the Mini makes do with a considerably smaller 3.2" screen. And size isn't the only scaled down aspect of the Mini's screen...it sports a resolution of 480 x 320 vs. the HD2's 800 x 480, giving the Mini a mere 40% of the pixels of the HD2. Other scaled back features include a slower processor, less RAM and no flash for the camera (though they both are rated as 5 megapixel). The Mini does offer ~20% greater battery life, however... there are some benefits to a slower processor and a smaller, lower resolution screen.
In this day and age of 800 x 480 HD2's and 960 x 640 iPhone 4's, the Mini's 480 x 320 screen may sound underwhelming. But any doubts that I had about screen quality went away when I pressed the Mini's power button. As is typical for HTC devices, the screen is beautiful. Extremely bright, crisp and colorful. If I had been forced to guess the resolution of the screen based on appearance, I probably would have said 640 x 480 like my Touch Diamond. So it may not have the highest resolution screen on the market right now, but I doubt that many people would complain after using it.
Hardware Tour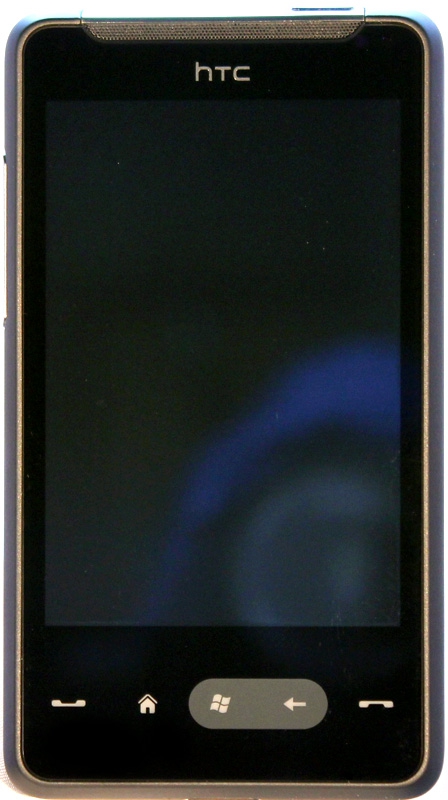 Figure 1: The prevailing standard for WM 6.5.x designs. The capacitive buttons were a bit too easy to activate by accident.
The layout of the front panel provides all of the expected features and controls. Along the top you have the multi-function notification light on the left and the earpiece in the middle. Below the screen you'll find a row of buttons that adhere to the latest and greatest standards for Windows Phones. From left to right you'll find the Talk/Send button, the Home button, the Start button, the Back button and the End button.
For longtime users of Windows Mobile phones, a few things might stand out. First, there is no longer a directional pad, it having been rendered largely redundant by the very sensitive capacitive screen. Second, you'll note that the screen no longer features the Start button that was once ubiquitous on Windows Mobile Professional phones (the most recent previous name for the platform). The dedicated Start button under the screen replaces it. And when you press that button, you're presented with a screen of diagonally arranged icons (similar to that of Windows Phone Standard devices and the main screen of an iPhone) rather than the desktop style fly-out menu of older versions of Windows Mobile.
The buttons are flat and touch sensitive, so you won't be able to operate them by feel. Thankfully, the buttons are always visible, even when their backlighting is off. When the light sensor detects low light conditions, it automatically activates the backlighting. That's an improvement over my Touch Diamond, on which the similar touch activated buttons were invisible when the backlight was off. What's not an improvement, though, is their location and perhaps excessive sensitivity. I was forever pulling up the phone interface by touching the Call/send button by accident, which of course disrupted whatever I was doing. Never had that problem with the TD, even though its front panel buttons were capacitive as well.

Figure 2: The top view. The metallic accent is a nice touch.
The top panel features the power button and a 3.5 mm audio jack. It's looking like HTC has finally abandoned proprietary connectors for good (yay)!

Figure 3: Nothing more than the volume control...
The left side panel features only a single control for volume up and down.

Figure 4: I wonder if Apple will ever discover the benefits of non-proprietary connectors. Probably the only thing they don't benefit is Apple's bottom line for accessory sales.
On the bottom panel, you'll find the microphone and the Sync/Charge connector. Once again, the connector is non-proprietary (Micro USB).
The right side panel is free of any controls, so I didn't take a photo. Imagine the left side without the volume control and you've basically got it.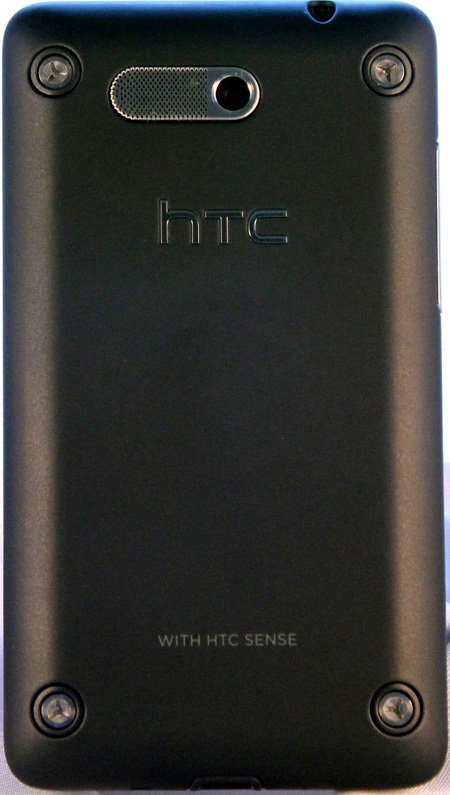 Figure 5: As usual, HTC tries to inject some style into their phones.
The back cover is black with a matte finish. The phone's speaker and camera lens appear here. There's some nice detailing here, with a combined metal cover for the speaker and surround for the camera lens. Attractively finished screw heads are situated in all 4 corners. These are real screws that hold the phone together, but they appear through holes in the back cover... you don't have to remove them to remove the cover.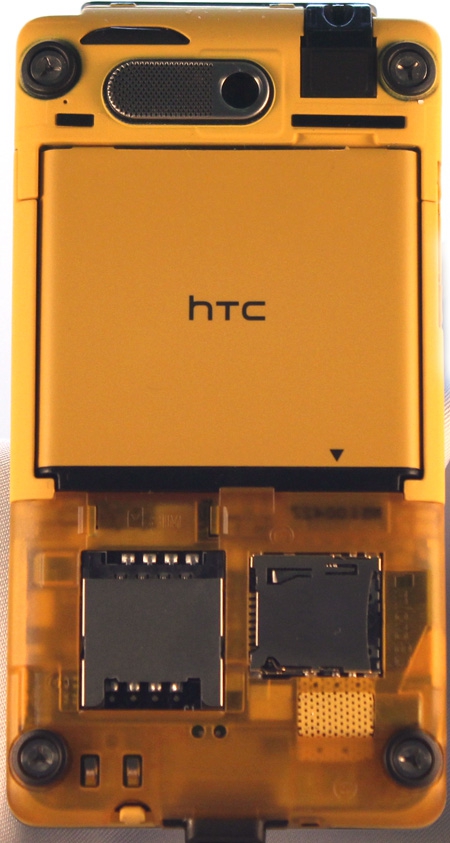 Figure 6: Quite the contrast between the exterior and interior colors...
Removing the cover highlights one of the few ergonomic hiccups on the Mini. There's a small indent at the top of the screen into which you insert something (probably a fingernail) to pry the cover off. It takes some work to get the cover to pop off, and I imagine you could easily break a nail and/or ruin a manicure in the process. With all of the nice design touches in evidence in other aspects of the Mini, the rather poor design of the rear cover was disappointing.
Follow-up note: as I was using the Mini, I discovered that the rear cover became easier to use, loosening up a bit. Which brings up a concern about it continuing to do so, becoming too loose. Not a great cover design in any case, IMO.
The last point aside, though, I was impressed with the overall design of the Mini, with high quality materials, tight construction and thoughtful features.
HTC Sense
If you've owned an HTC branded Windows Mobile Professional phone in the recent past, the Home screen of the Mini will look familiar. HTC provides a customized user interface called HTC Sense, which sits on top of the Windows Phone OS and is clearly a next generation version of the TouchFLO interface that was provided for my Touch Diamond. The Home screen has a number of tabs that are traversed by sliding a tab at the bottom of the screen (or just sliding your finger left or right), a design approach similar to that of TouchFLO. Some of the tabs are nearly identical to their TouchFLO predecessors... other tabs are similar but enhanced. And there are a few new tabs that didn't appear on the Touch Diamond. Let's go through them briefly.
Home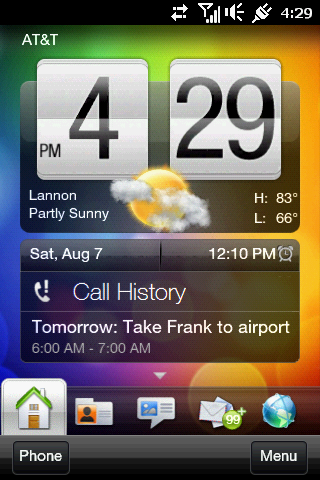 Figure 7: Nice job of displaying lots of key information on one screen.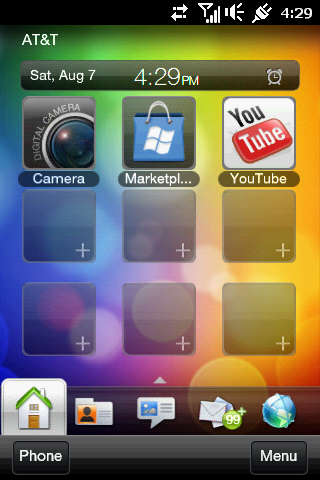 Figure 8: All manner of handy links can be set up here.
The Home tab contains a large clock, the current date and alarm information. A weather summary for a specified location is shown under the clock. Missed calls and your next appointment are also displayed. Quick Links are accessed by sliding your finger up from the bottom of the Home tab, and can include favorite programs, contacts and shortcuts to websites.
People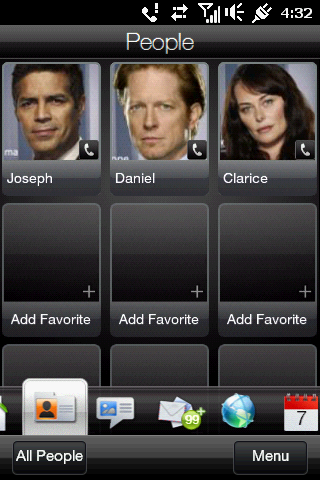 Figure 9: I wonder why people think of me as a geek?
This tab provides access to information about your favorite contacts along with quick access to e-mail, texting, Facebook, etc. Contacts can be created and edited through this tab.
Messages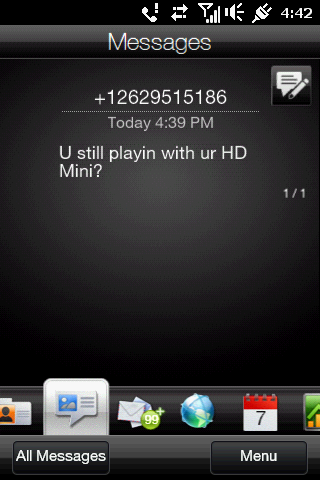 Figure 10: Here we have your basic unadorned text message...
Text messages can be viewed and managed through this tab. You can view individual messages or message threads and create new messages.
Mail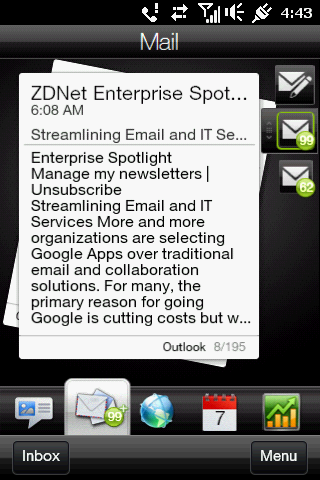 Figure 11: The paper stack motif gives this tab a little flair...
E-mail is accessed via this tab. It supports multiple accounts and provides a preview of messages using a paper stack metaphor. You can flip through the stack to preview each of your messages, tap on a message to read it in its entirety and create new e-mail messages.
Internet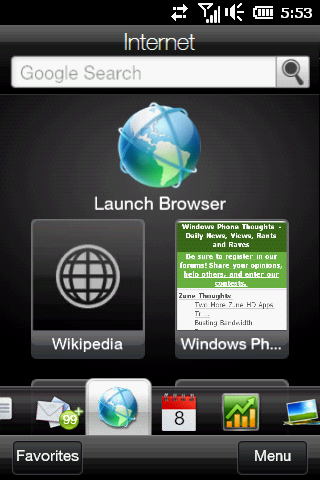 Figure 12: The auto-updating links are an interesting touch.
Using this tab, you can open the default browser. Web favorites can be stored and your location can be enabled to allow location specific search results.
HTC Sense Continued
Calendar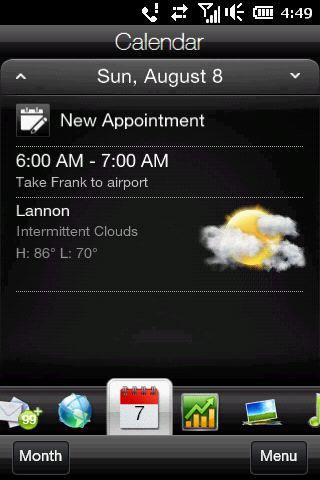 Figure 13: HTC's bundled apps set high standards for quality.
Appointments can be created and managed using this tab. I find the HTC app provided here to be superior to the Outlook Mobile calendar app.
Stocks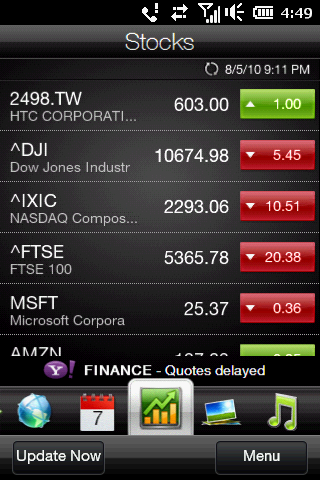 Figure 14: No surprise that there's lots of red on this screen...
Specified stocks and market indices can be tracked here.
Photos and Videos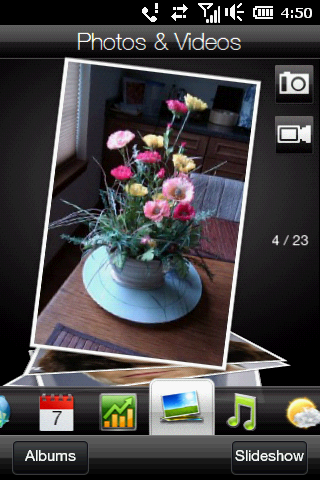 Figure 15: Almost identical to TouchFLO, but it worked fine there and works fine here.
Provides ability to flip through photos and videos and view slideshows and albums.
Music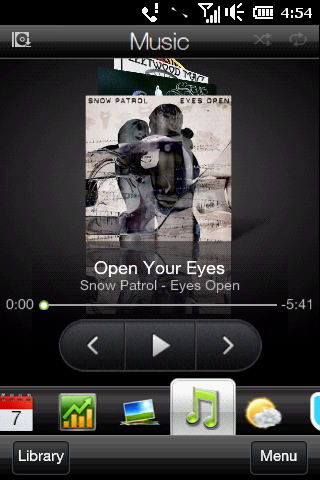 Figure 16: Still a Cover Flow knock-off, but it does the job.
Play tracks, albums and playlist and browse your music library by flipping through album covers.
Weather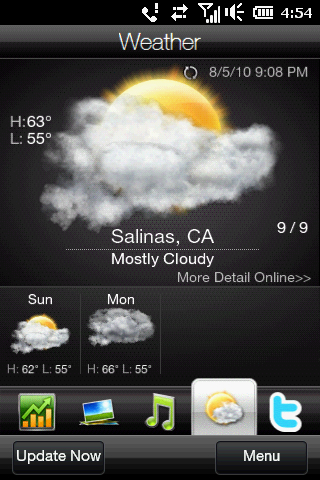 Figure 17: Even more fun animations than with TouchFLO!
Display weather conditions and forecasts for specified locations. Conditions are accompanied by entertaining animations. It does find the nearest local weather station automatically, but I like to track conditions in a few other places as well and the limited selection of locations makes it a bit difficult to pinpoint smaller cities. For example, the closest I could get to one of my commonly tracked locations was almost 100 miles away. And there's no easy way to add locations to the list of available selections. So while it works and provides the animations, I've seen better weather apps on this and other platforms.
Twitter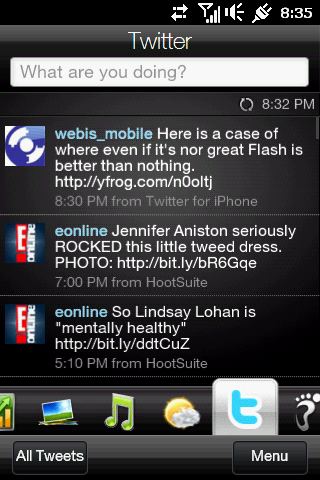 Figure 18: The Twitter tab
As you'd expect, quick access to your Twitter account.
Footprints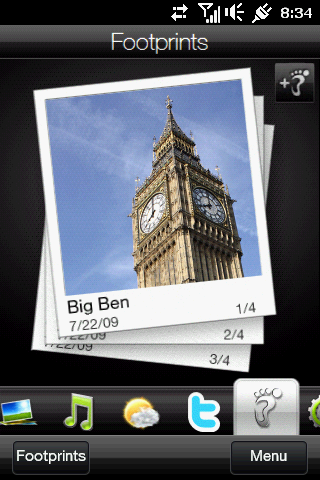 Figure 19: In case you can't remember where you took the photo of Big Ben...
Geotag photos to remind you where they were taken. Obviously more important with photos of landmarks less well known than Big Ben.
Settings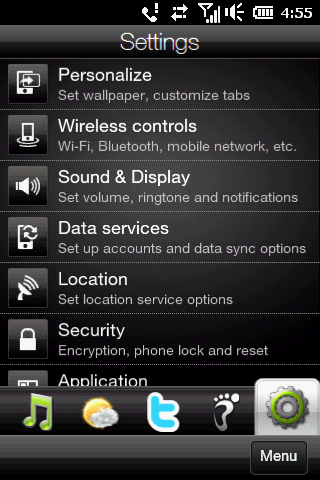 Figure 20: Hard to get excited about a setup tab, but here it is...
Just what it says.
Windows Phone 6.5.3
When Windows Phone 6.5 was introduced to pump things up a bit until Windows Phone 7 was ready, it got a fairly lukewarm reception. While touch friendly features and menus were added to the Today screen and bundled applications, you didn't have to dig too far down to discover that many of these features were mostly just a coat of paint over the same stylus based interfaces that these apps sported for years. For example, Outlook Mobile's main menu was large and finger friendly, but dialog boxes for date and time setting and other characteristics retained the small controls intended for stylus use.
Perhaps it was planned or perhaps it was a response to 6.5's tepid reception, but WP 6.5.3 came out fairly quickly with enhanced touch features. Features include capacitive screen support, multi-touch and touch controls throughout the system. The Mini is the first phone that I've used with 6.5.3, and I've found it's sometimes difficult to discern which interface characteristics are part of 6.5.3 and which are part of HTC Sense. I disabled HTC Sense for a bit and I think I have a pretty good idea of what 6.5.3 brings to the table.
Capacitive screen support is very successful, as is the implementation of multi-touch. In place of the sometimes wonky scrolling and inadvertent link selections that were common with touch-enabled WM devices with resistive screens, the Mini's capacitive screen provides fluid scrolling and panning on a par with the iPhone. Multi-touch also works as expected, with pinch zoom and flicking functioning well.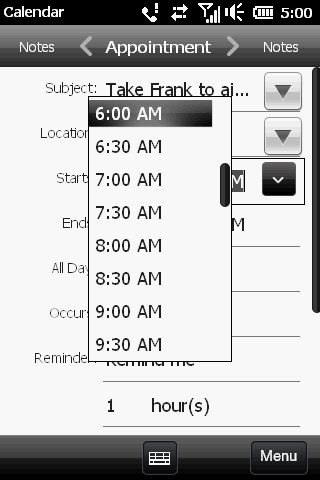 Figure 21: The WM 6.1 version of this required a stylus. Nice to see that's changed.
"Touch controls throughout the system" is a bit of a mixed bag. Some new elements are nicely designed… additional large scrolling menus and a scrolling bar replacing the tabs in many dialogs. Other controls, such as date and time selectors in Outlook, have been expanded for easier touch access.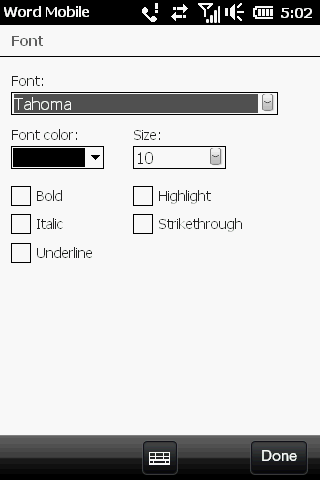 Figure 22: Not everything has changed since then, though. The magnifier function eliminates the need for a stylus here, but it's kinda clunky.
Not all controls have been so enhanced, so this is another new feature is: "magnifier brings touch support to legacy applications". Certain settings screens (fonts in Word Mobile, for example) look just as they did before with their small controls and "stylus friendly" design. Those controls are too small to hit consistently with your fingers, so you can now use the "spread your fingers" gesture on many such screens to zoom in on the controls. Things can get a bit clumsy, though, largely because instead of using the typical panning with your fingertip anywhere on the screen, a small panning control window opens up and you have to use that instead. (My screen capture utility doesn't capture that window, so it doesn't appear in the above figure.) And since the magnifier is merely a stopgap measure to provide touch access to controls that weren't designed for it, the controls aren't well organized for use on a zoomed screen, resulting in the need for much more panning around than you would with a true touch optimized app. Regardless, I do have to give Microsoft credit for going to that extent to add more complete touch support, even if it's a less than perfect solution.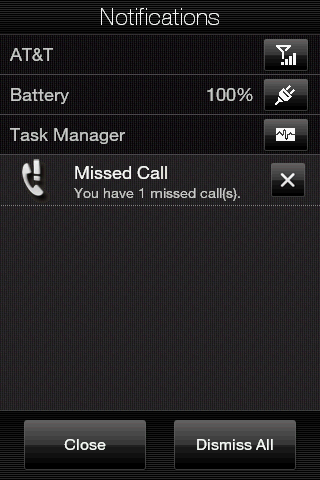 Figure 23: The Notification Zoom is a great feature.
A more successful improvement is what I call Notification Zoom. Tap on a notification icon at the top of the screen and a much larger notification screen will open, displaying larger status icons and notifications that you can expand or dismiss with a touch of a finger. My TD had something similar designed into TouchFLO, but it's good to see this as part of the OS.
Figure 24: A very polished Calendar app from HTC.
Those are the interface improvement highlights for Windows Phone 6.5.3. But from a bundled app perspective, the Mini also offers the option of using a number of apps designed by HTC in lieu of Microsoft apps. The most notable ones are Calendar and Contacts. They utilize the same system databases as the MS versions, so both versions of the apps contain the same information.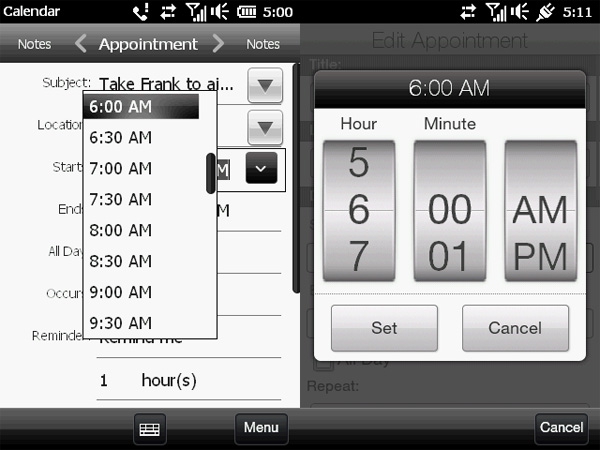 Figure 25: MS vs. HTC; also known as a stopgap measure vs. purpose built.
The interfaces of the versions of the apps are completely different, however. Rumors of HTC introducing their own mobile OS have been floating around for a while and, if they're true, the HTC apps on the Mini may show some of the design progress they've been making. As you can see in Figure 25, both apps get the job done, but the HTC apps demonstrate a level of polish that's lacking in the MS apps, which suffer by comparison due to being touch enhanced versions of the old stylus friendly designs. Of course, that's sure to improve dramatically on the MS side with the introduction of WP 7.
Phone
No surprises here, at least as far as features are concerned.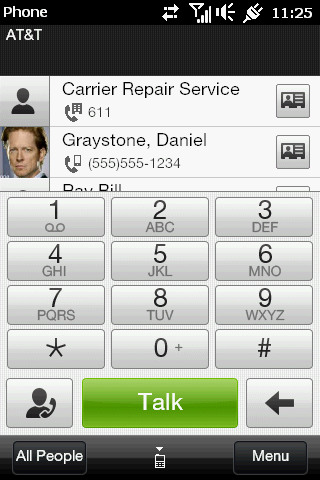 Figure 26: All of the phone screens are largely unchanged from TouchFLO on my TD.
The phone experience starts out with the typical large touch keypad. You can access all of your contacts or recent numbers from this screen or, should we be feeling in a 1970's mood, actually dial the number by hand.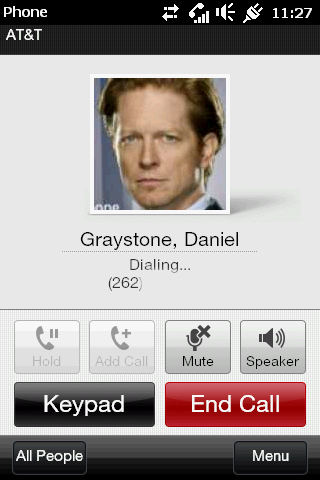 Figure 27: Yes, letting my geek flag fly.
While placing a call, you can mute or go to speakerphone. Conference calls are also supported.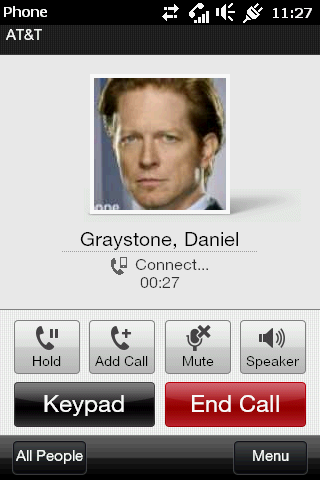 Figure 28: All of the expected functionality is there.
While connected, you can also put the call on hold or press "Add call", which allows you to answer or place another call while remaining connected to the current call.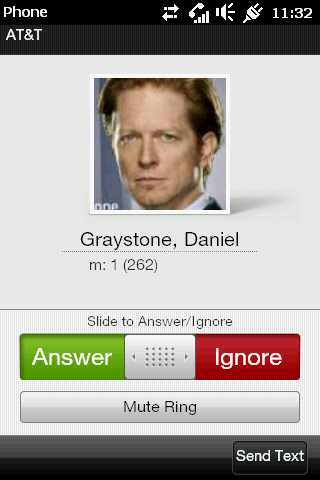 Figure 29: It's been a while since I sold my TD, but I think the slider is new.
When receiving a call, you can either answer it or ignore it. Ignoring it will stop the phone from ringing and the call will go to voice mail. Or you can send either a stock text message or enter a quick text message to send to the caller if you're too busy to answer.
A few interesting features include the following:
When receiving a call, turn the phone on its face to mute the ringer without ignoring the call.
Turning the phone on its face during a call automatically turns on the speakerphone.
You can set the phone to automatically lower ringer volume when you pick it up while ringing.
You can set the phone to automatically ring at an increased volume while in your pocket or bag. It will go back to standard volume when out of your pocket or bag.
The latter is somewhat important because the ringer volume is a bit weak even at maximum. They probably couldn't have made it much louder though, since even at the relatively quiet highest setting, the ringtones sometimes distort.
I tested sound quality using an iPhone and a landline to place calls to or receive calls from the Mini. Here are the results:
Call quality through the handset is on a par with both other phones. Volume and voice quality are fine, both when listening and when speaking.
Speakerphone performance was noticeably poorer with the Mini than with the iPhone. Listeners on the other end mentioned some booming, echo and mild distortion. Similar problems were found to those listening on the Mini end of the call, with considerable amounts of distortion at higher volumes. Speakerphone calls on the iPhone had no problems with booming or echo and were distortion free.
Call quality on both ends was comparable (that's to say, very good) between the Mini and the iPhone when using a Bluetooth headset with the Mini.
So the bottom line is, the Mini is a very good handset, but a below average speakerphone. Wireless G connected quickly and reliably and provided the expected speed. However, since this is a European spec phone, it lacks the band necessary to use 3G on AT&T's network, so you have to settle for EDGE.
Browsers
HTC follows its tradition of including Opera Mobile along with IE Mobile with the Mini. This was a great advantage until recently, since IE Mobile had been hopelessly outdated for quite some time. Recent upgrades to IE Mobile have narrowed the gap quite a bit. Both offer features that are common to nearly all modern mobile browsers, such as pinch zoom, double tap to zoom to a particular screen object, scrolling and panning, all performed fluidly by touch on the capacitive screen. Both offer a command bar at the bottom of the screen that shrinks into a single icon at the right bottom corner to provide more screen real estate. Opera was first to offer this design; IE's is inspired by the Opera version.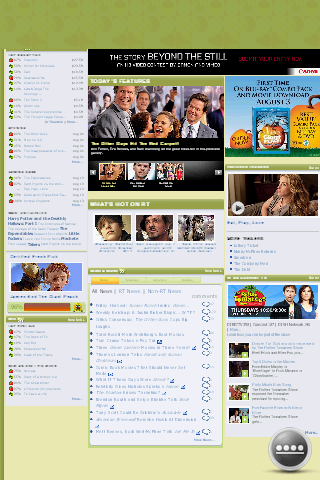 Figure 30: RottenTomatoes.com, courtesy of IE Mobile.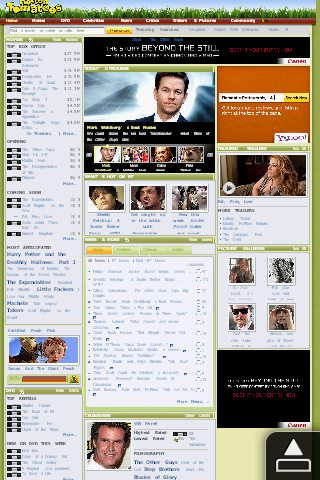 Figure 31: Opera Mobile's version of the same page.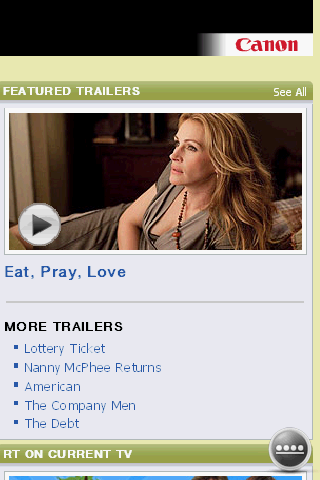 Figure 32: Zooming in - IE Mobile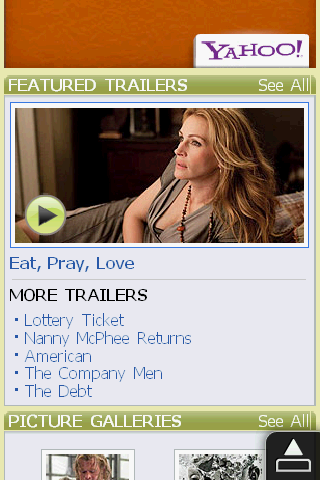 Figure 33: The same zoom shot - Opera Mobile.
In most aspects of their operation, the two browsers are pretty much comparable. The 2 full screen renderings of the movie review site Rottentomatoes.com are largely indistinguishable, as are the sections of the screen to which I zoomed in.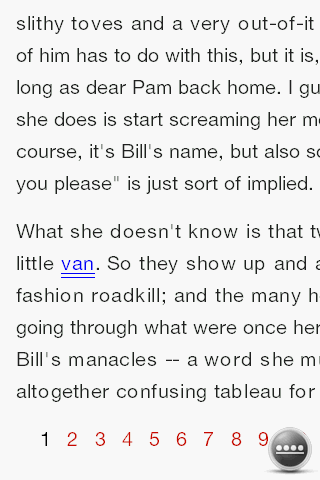 Figure 34: IE Mobile's text reflowing is weak.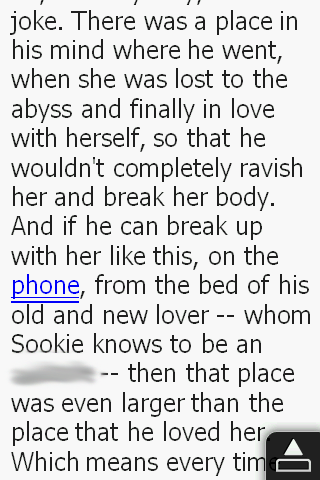 Figure 35: Opera Mobile does a much better job of reflowing text.
Opera has the advantage of being noticeably faster. It also has the great feature of text reflowing. When you zoom into a block of text, Opera automatically reflows the text to fit the screen. IE makes it much more difficult to provide properly formatted text in such instances.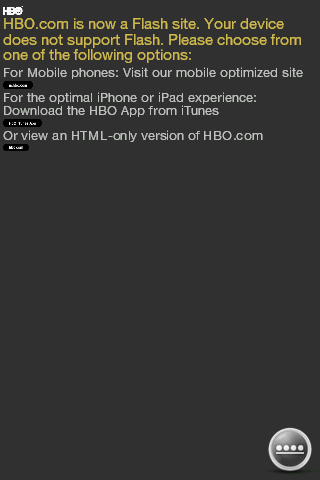 Figure 36: This is what I got with the "Flash enabled" IE Mobile. Guess it's an incomplete job of enabling. To be fair, Opera Mobile gives the same message, but they don't claim Flash support anyway.
One of IE's claims to fame is some basic Flash support. I didn't end up being all that impressed with it, however. With 2 sites very heavily dependent on Flash, hbo.com and waterlife.nfb.ca, I was presented with an error requiring "the latest version of Flash". Another Flash heavy hitter, YouTube, didn't showcase IE's ability either, since starting a video through IE on the site brings up the YouTube app. Not a bad thing, since the app does a great job, but no specific Flash support in evidence. For the record, Opera didn't support any of those sites either.
Given the choice between these two browsers, I'd go with Opera due to its far superior text flowing. IE's biggest advantage, Flash support, turned out to be less useful than it sounds. Actually, my favorite WP browser has long been SkyFire… it just seems to me to be more intuitive and manageable in use than IE or Opera. Unfortunately, because of the Mini's uncommon (for Windows Phones) resolution, SkyFire wouldn't run.
Camera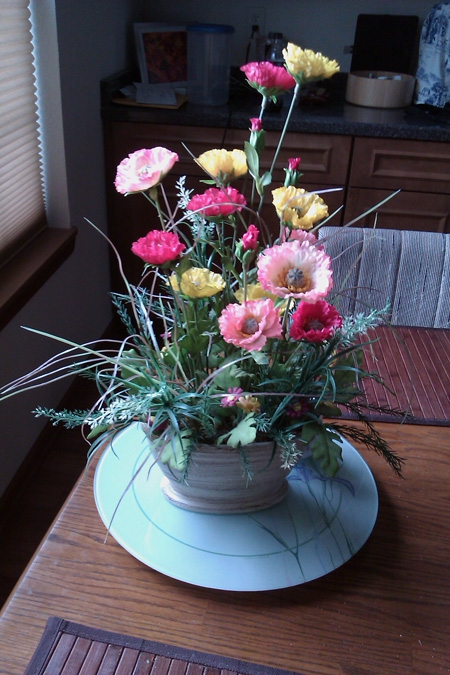 Figure 37: Yes, the same old flowers I use in every device review. Consistency is a good thing. (Click on the image to see a larger version.)
Cameras in smartphones just seem to get better. Aside from the lack of an LED flash, the 5mp camera in the Mini performed quite well. Figure 37 is one that I use as a standard for camera testing. With moderate lighting through a window, focus was crisp and contrast and color saturation were good.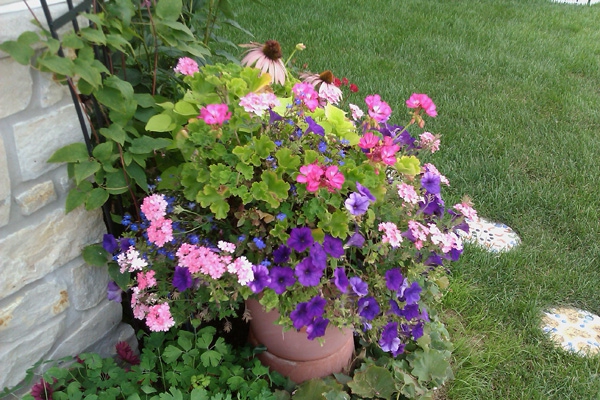 Figure 38: As always, these cameras thrive on lots of sunlight. (Click on the image to see a larger version.)
Figure 39: Close-ups were handled more adeptly than I would have expected. (Click on the image to see a larger version.)
Under partly cloudy conditions, the outdoor photographs turned out well. Both had nice colors and sharp focus.
Unlike some other smartphones I've used, the Mini is designed for continuous autofocus, where it refocuses every time the phone moves. The result of that is minimal shutter lag, averaging about ½ to 1 second. Other phones that focus when you press the shutter button often have much greater lag… one phone I tested recently would take as long as 3 - 4 seconds to snap the picture after pressing the shutter button. So the Mini does quite well in this regard.
The Mini has a wide range of controls comparable to that of a dedicated point-and-shoot digital camera. These include brightness control, white balance, adjustable ISO, self-timer and touch focus (the camera will focus on an area in the display that you touch). The Capture Mode can be set for Photos, Videos, Panoramic Shots, MMS Video, Contact Pictures and GPS photos (uses the GPS to imbed the location in the photo file).
After taking a photo, you can send it directly to Facebook, e-mail it or include it in an MMS message.
Video was a bit less impressive than still photos, given that it offers VGA (640 x 480) at 30fps, while many other contemporary phones have raised the bar with 720p (1280 x 720) at the same 30fps. The Mini's output is smooth and fairly sharp, but the lower resolution is clearly noticeable. Here's a sample.
So overall, the Mini's camera is quite capable. I'll include my usual caveat about matching the camera to the job… a good smartphone camera usually does well for light to moderately demanding use, such as parties, nature hikes, sightseeing, etc. However, I'll always recommend that if you expect to take keepsake photos and/or encounter difficult conditions (things like distance shooting or low light), you may wish to plan ahead and bring a dedicated point-and-shoot camera. Then you can take advantage of the more advanced features of such a camera, such as optical zoom, a "real" flash, image stabilization, and many others, features that may be key to getting a great picture when you may have to settle for a merely adequate picture if a smartphone camera's more limited features got in the way.
Keyboard
The Mini lacks a physical keyboard (phones this small usually do), so text input is handled by a onscreen keyboard bundled by HTC. As with many such keyboards, it features three modes: Full QWERTY, Compact QWERTY and Phone Keyboard.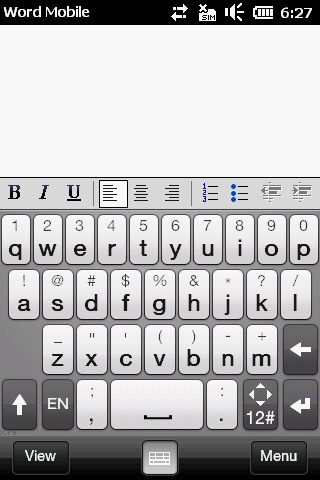 Figure 40: Not much has changed with the bundled HTC keyboards. (Click on the image for a demo.)
The Full QWERTY keyboard is shown in the video in Figure 40. As is common with most such designs, when you tap on a key, an image of the tapped key is displayed. Predictive text creates suggestions as you type and if the word you're typing is displayed with a green highlight, you can immediately tap on the word or tap on the space bar and that word will be entered into your document. This often corrects misspellings and keying errors as well. That's a good thing in this mode, because even with my fairly small hands, I end up with lots of keying errors.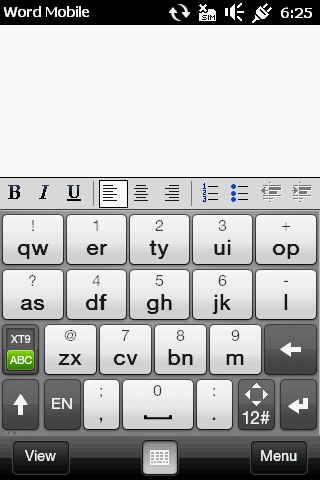 Figure 41: My favorite keyboard on most phones. Larger keys = fewer errors. (Click on the image for a demo.)
The Compact QWERTY keyboard is shown in the video in Figure 41. This keyboard combines multiple characters on a single key and uses predictive text to figure out what you're trying to type. If you watch the words in the document as I type, you'll see that they're often way off from the word that I'm actually typing, but the predictive text sorts that out in the end anyway. Again, you can select the word you want if it's displayed in the suggestions before you type it completely. This is the type of keyboard I usually use on a phone of this size, since the larger keys result in fewer keying errors.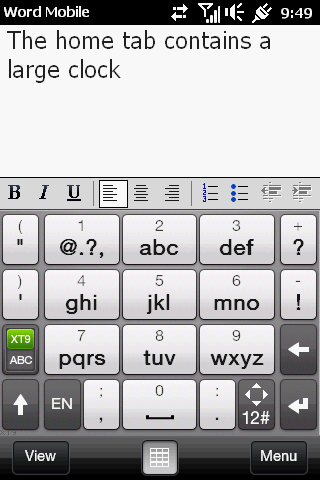 Figure 42: The perfect keyboard if you're in a retro mood. (No demo here... I figured you've had your fill of watching me type by now...)
The Phone keyboard will be familiar to those of you who grew up with numeric keypad phones. If you turn on T9 predictive text, it works similarly to the Compact keyboard in that you tap the key that contains the desired letter and let the prediction figure things out. To type the word "make", you'd enter 6253. Or you could use ABC mode, which requires that you tap the key that contains the desired letter multiple times until that letter is selected. To choose the letter n, you'd tap the 6 key twice.
There are enough options here that almost anyone should be able to find something suitable.
Software
The software package includes most of the items you'd expect, such as IE Mobile, Office Mobile and the like. Additional items above and beyond those standards include a tethering solution called Internet Sharing, a Wi-Fi Router application and a Business Card scanner that uses the camera.
The Mini does include an FM Radio app. Reception seemed fine, although either through the provided headset or a mid-priced set of Sennheisers, the audio sounded extremely tinny. It seems to be a characteristic of the FM app, since MP3's played through the music player sounded quite good. I searched for some sort of graphic equalizer, but the only one available is through the Audio Booster app, which works with the music player but not with the FM.
With the improved screen quality, higher resolution and capacitive touchscreen of the Mini, it would make a pretty nice gaming platform. Unfortunately, neither HTC or Microsoft saw fit to leverage this capability. The only games included with the Mini are the Solitaire game that's looked the same for 10 years and many iterations of the OS and the Teeter game, a maze that you traverse with a ball (with the help of the G-Sensor). A couple of games to showcase the graphics capability and leverage the touchscreen would be most welcome.
Using the Mini
So I've covered a number of the Mini's functional areas, but how is it to use on an everyday basis? Well, the phone is very responsive overall... even with the slower processor as compared to the HD2, apps opened quickly and I experienced no lag or stuttering while using them. That even applied when I had several apps in memory, so my conclusion is that memory management is fairly good. It was easy to carry and once I put it into my front pocket with jeans or Dockers, I barely noticed it at all.
The screen is vibrant and colorful and seemed very sharp, despite a lower resolution than many currently available phones. About the only really noticeable downside of the resolution is more pronounced "greeking" (where the text is incomprehensible) on websites when zoomed out and a bit more pixelization when zoomed in on photographs. Aside from those two circumstances, I found the screen to be quite satisfactory. I was less enamored with the capacitive buttons...as I stated earlier, I found it too easy to press the outermost buttons by mistake, launching the phone and disrupting whatever else I was doing. Maybe physical buttons that you actually push would work better.
The phone performance was a bit of a mixed bag. As a handset, the Mini works fine. The speakerphone quality is subpar, however. On a brighter note, I had no problems with weak signal or dropped calls, even though I was using the much maligned AT&T network. Data performance was pretty good, considering that the Mini is limited to EDGE in the US. But neither of the browsers (IE Mobile and Opera Mobile) could match the browsing experience of Safari on the iPhone (my best point of comparison right now...I can't speak to browsing on an Android phone due to lack of experience). It just wasn't as easy to control scrolling, select objects on the screen, resize text, etc. This is an area in which Microsoft must ramp up their efforts, because despite the improvements in the latest version of IE Mobile, the competition is moving forward more quickly than MS can catch up, so they're falling further behind.
So overall, my experience with the Mini was a bit less than perfect, but the nice stuff outnumbered the nits so I still enjoyed using it.
Conclusion
The HD Mini is overall a capable phone in an appealing small and attractive package. While the screen, processor and a few other features are scaled down somewhat to achieve that compact size, none of these things detract much from a very good user experience. The fluid action of the capacitive touchscreen is a revelation to those of us used to the resistive touchscreens offered on earlier WM smartphones. The only serious flaw with the Mini is a rather subpar speakerphone, but it works well as a handset. Aside from that, if you're interested in a "classic" Windows Mobile phone with the latest features, the HD Mini is a solid choice, best made outside of the US where it can utilize 3G.
Doug Raeburn is a Data Architect specializing in data warehousing. He lives in Lannon, WI.

Do you enjoy using new hardware, software and accessories, then sharing your experience with others? Then join us on the Thoughts Media Review Team! We're looking for individuals who find it fun to test new gear and give their honest opinions about the experience. It's a volunteer role with some great perks. Interested? Then click here for more information.