Dell's New Mini 1018 Netbook: A Step Backward?
---
"Looking for a great netbook for surfing the net and staying connected when on-the-go? Look no further than the new Inspiron Mini 1018. Designed with everyday netbook computing in mind, the Mini 1018 offers long battery life, processing power ideal for web browsing, social networking, and standard definition entertainment - all in a very compact, portable (and affordable!) package. Launching today in Europe (and rolling out in other regions throughout the Fall), the new Mini 1018 is the latest addition to the Mini family - and the perfect addition to yours. Whether used to entertain the kids on long drives, do the weekly online grocery shop, or speak to family members across the miles, the Mini 1018 offers the netbook must-haves you need to get it done."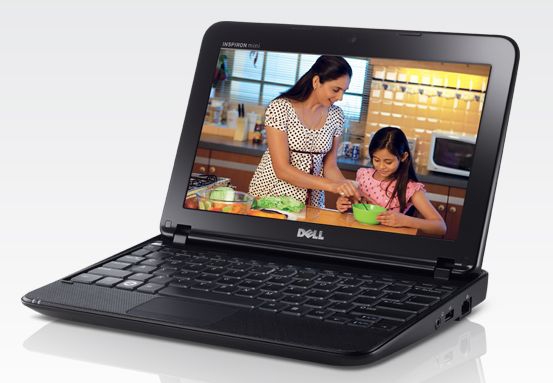 The Dell Mini 1018 is an interesting product - Dell seems to have stripped out more than a few things to, presumably, target a lower price point. My hunch is that the Dell Mini 1012 (also known as the "New Dell Mini 10") will get a refresh later this year. What do you get with the 1018? The CPU is an Intel N455 single core Atom, RAM is limited to 1 GB, screen resolution is limited to 1024 x 600, there's no option for a Broadcomm video accelerator, and the hard drive is either 160 GB or 250 GB. It comes in black - and only black - and features the same integrated six-cell battery as the Mini 1012, which should give you six hours of use in almost every circumstance. What's slightly baffling is that the Mini 1018 starts at 279 British pounds (it's launching in the UK right now, and North America later this year)...but the Mini 1012 also starts at 279 pounds - but the 1012 can be upgrade with colours, the high-res 1366 x 768 screen, etc. So why would someone buy the Dell Mini 1018? I have no idea.