Apple Offers Repair or Replacement for Faulty Time Capsules
---
"Customers who bought a faulty Time Capsule in 2008 may be entitled to a free repair or replacement of their hardware, and those who previously paid for a fix could receive a refund, according to a recently updated Apple support document."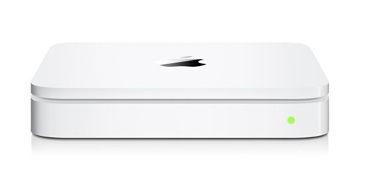 Relating to issues regarding units not powering on, or shutting down unexpectedly soon after turning the unit on, Apple is now prepared to offer free repairs or free units per this support document [link]. If your Time Capsule has a serial number falling within the range of XX807XXXXXX - XX814XXXXXX then you are one of the lucky (or unlucky I supposed if you have been having problems) ones.
__________________
iPhone 4, 1.6 GHz Core 2 Duo MacBook Air, Apple TV, 2.66GHz Intel C2D Mac Mini, 1TB TC, Airport Extreme,several iPods and an iPad, 32GB Wi-Fi version.
Follow me
on Twitter.