Tenba's Small Messenger Photo Bag: A Worthy Bag For Your Laptop and DSLR
---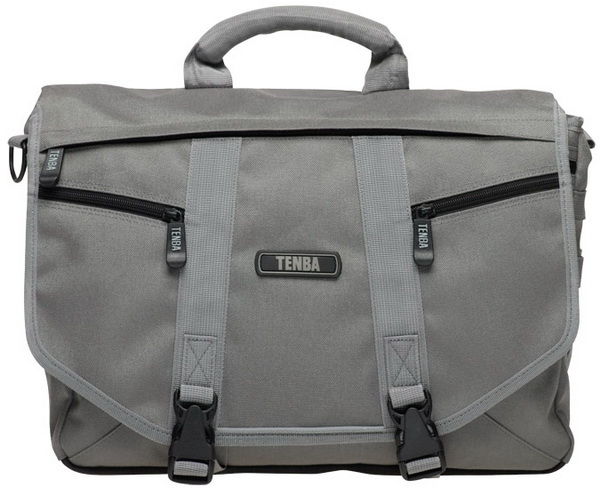 I really like bags. Laptop bags, camera bags, gadget bags of all sorts - there's something I find enjoyable, if not downright soothing, about having the perfect bag. Blame it on my first born child, Type A personality. What makes the perfect bag? For me, it's having a bag with logically designed pouches, zippers, and straps. Something that's lightweight, easy to carry when heavily loaded, and great for travelling. A poorly designed bag can put a crimp in any trip; when I attended the 2009 Consumer Electronics Show (CES) in Las Vegas, I used a bag that was so poorly suited for travel I hated it by the time I got home. Having no bag can put you in an even worse mood - having to travel to CES 2010 without a laptop bag of any sort was downright frustrating.
Every time I go to CES, I bring my DSLR, and a laptop or netbook; when I go to press events, I typically want to carry both of those items with me. The problem is, no messenger-style laptop bag I have can hold a DSLR properly - it creates massive bulk and thickness in the bag. I contacted the people at Skooba Design about this problem, and they referred me to an affiliated company: Tenba. I'd heard of Tenba before, but never take a serious look at any of their bags. My contact at Skooba Design said that the Tenba Small Messenger Bag ($108.95 USD) was exactly the solution I was looking for. I was a little dubious, because I'd seen bags like this before and didn't think they would work well, but I decided to take the Tenba bag for a spin.
The messenger photo bags are offered in platinum (pictured above, and the one I was sent for review), black, olive, blue, burnt orange, plum, and chocolate. You can check out the full specifications for the Tenba Messenger Small Photo bag on their Web site.
In the past, I've tended to carry a messenger bag with my laptop, and a dedicated DSLR shoulder bag for my camera and lenses, so I was eager to try the Tenba bag on a trip and carry one bag instead of two. I was headed out on a quick weekend getaway for the wedding of a friend, and decided to bring my gear along to take a few pictures. There's nothing like a real-world test to see how a product works!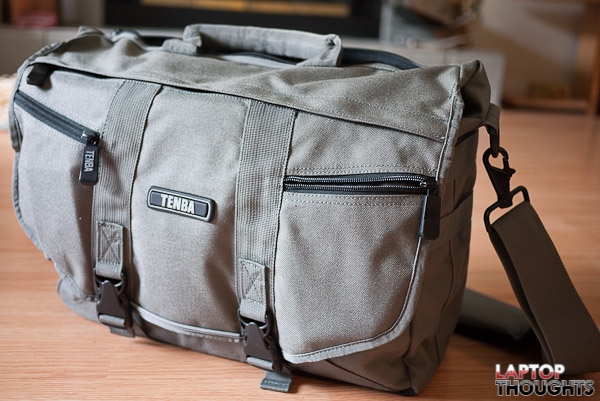 Figure 1: The Tenba Small Messenger Bag in real life - it's one nice-looking bag. The front has two pouches, and the Tenba branding is fairly subtle, which I appreciate.
On the sides of the bag, there are double loops for optional Tenba small accessory pouches mentioned in their promo video - unfortunately, I wasn't able to find any of these on the Tenba site, and they're not listed in the accessories section for this bag. Sort of odd.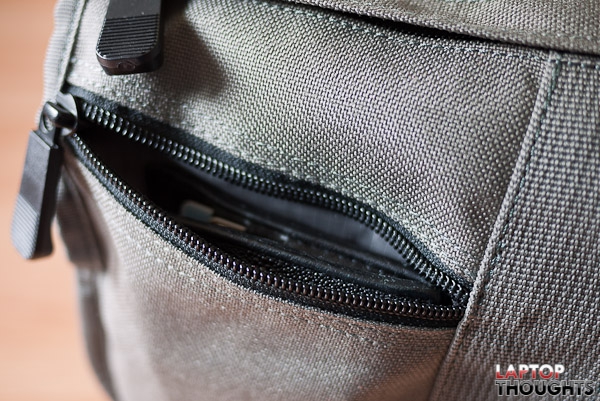 Figure 2: The zippered pouches on the left and right front of the bag are big enough to fit my wallet...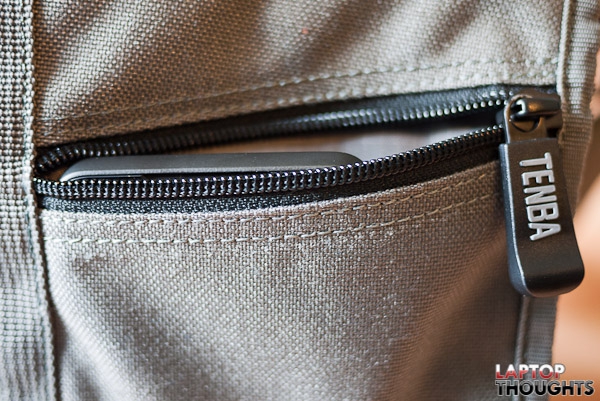 Figure 3: ...but not big enough to fit my HTC HD2, or my passport.
An iPod Touch will fit, so an iPhone will as well, but the Tenba designers evidently think those are the biggest phones anyone would possibly carry. It's an unfortunate oversight that limits the usefulness of the pockets for my needs. My phone, my passport, and my wallet are exactly what I want to have quick access to.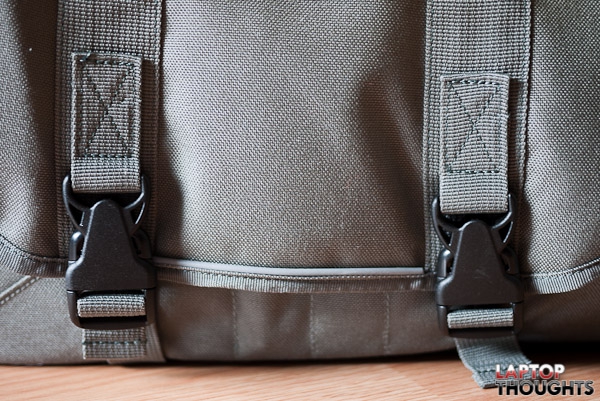 Figure 4: The clips are made of heavy plastic and seem like they'd be quite durable. That grey strip between the clips is 3M Scotchlite reflective trim.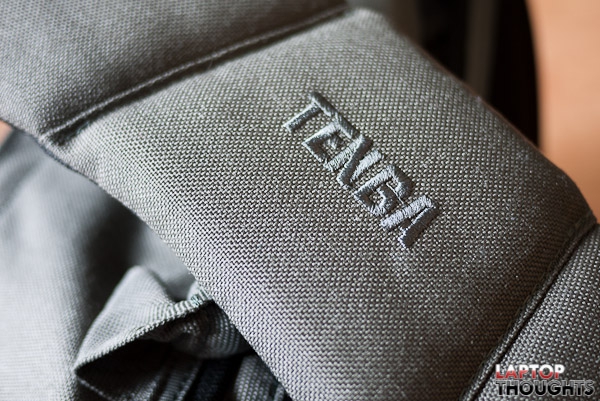 Figure 5: I appreciate the non-ostentatious logo on the shoulder strap.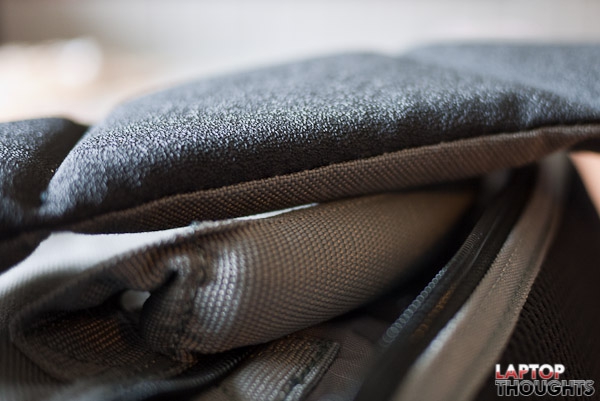 Figure 6: The shoulder strap is thick and wide; the padding isn't as effective as the AirSquare straps I've reviewed on some Skooba Design bags, but it still feels pretty good on the shoulder even when the bag is loaded up. I weighed the bag with all my gear and it was 18 pounds (8.2 kg).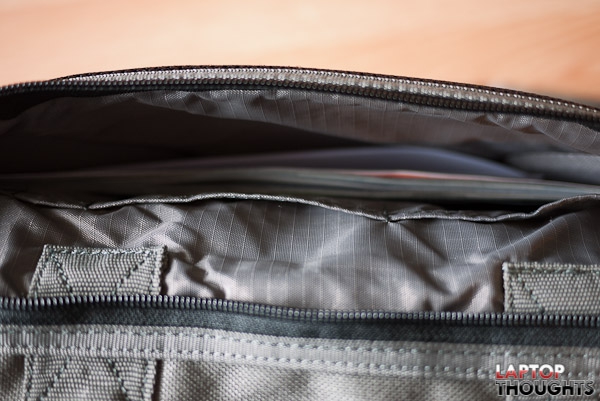 Figure 7: This is the zippered pouch on the back of the bag.
The rear pouch is quite large, big enough to hold magazines, etc. Though hard to see in this photo, there are a series of small pouches along the inside top of this large pouch. They were hard to photograph because they're equally hard to access. The zipper on the large pouch only runs horizontal; it doesn't come down at all, meaning that you can't view any of the smaller pouches from the front. This makes them of dubious use - I didn't use them at all for my trip. A smaller number of larger, deeper zippered pouches would have been more useful, or a back zipper that came down vertically so the pouches could be seen and easily accessed.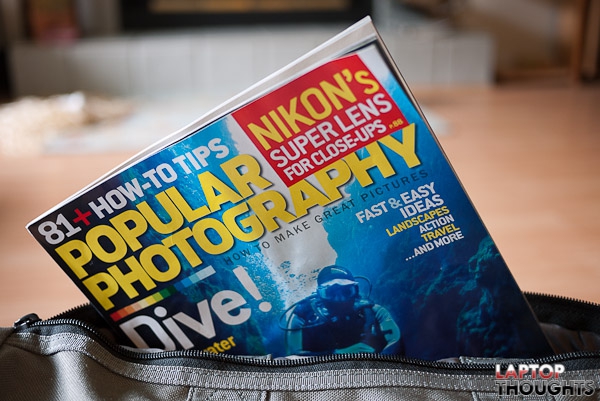 Figure 8: I owned a laptop bag that had a back pouch that was 95% the size of a magazine...talk about a bone-headed design! No such problems with the Tenba bag - it can fit several magazines, paperwork, etc.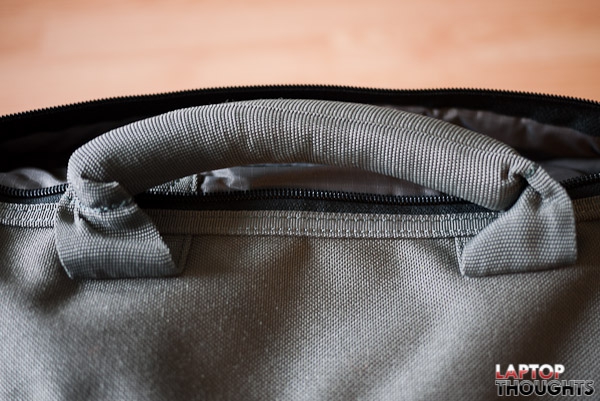 Figure 9: The carrying handle is centrally placed, so even when the bag is filled to the brim, it's nicely balanced when carried by the handle.
That idiotic laptop bag I mentioned above? It too had a single carrying handle, but it was at the back of the bag, so when you carried it by the handle, the whole thing tipped backward awkwardly. Seriously! Worst. Bag. Ever.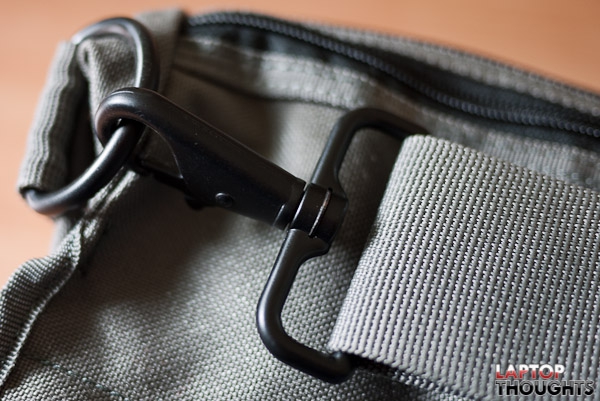 Figure 10: The rings that the shoulder strap attaches to are metal, and so are the clasps for the shoulder strap. Very solid design.
Figure 11: The front top zipper is extremely clever; it gives you immediate access to the DSLR portion of the bag.
You'd have to have a fairly small DSLR with a small lens on it to store the camera vertically and be able to quickly remove it with this size of bag, but a larger camera and lens combo would work if it was stored horizontally. Either way, being able to open the DSLR segment without having to open the flap is brilliant design.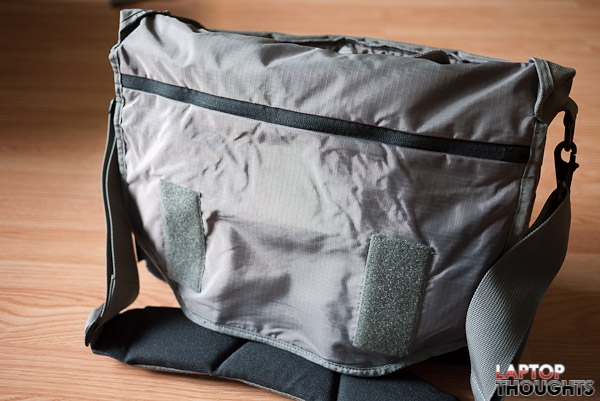 Figure 12: The underside of the flap; two pieces of Velcro help secure the bag when shut. It would have been nice to have a business card ID slot here, or perhaps a small pouch for memory cards.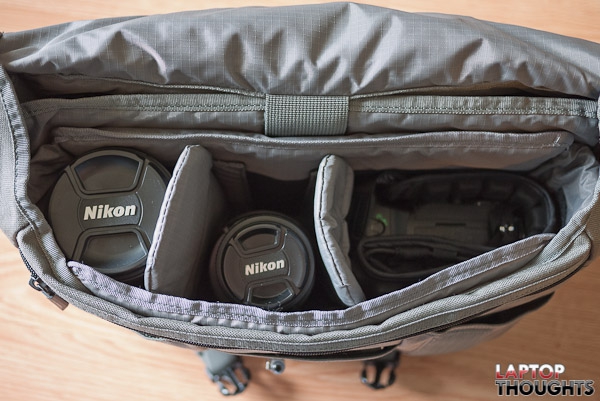 Figure 13: A top-down look at the inside of the Tenba Small Messenger Photo Bag.
For my trip I packed, from left to right, the Nikkor 70-200mm f/2.8 lens, the Nikkor 50mm f/1.8 lens, the Nikkor 24-70mm f/2.8 lens, my Nikon D300 with the attached battery grip, and on top of the D300 I put my Panasonic GF-1 (I was using it to take these pictures). In this photo you can also see the laptop pouch.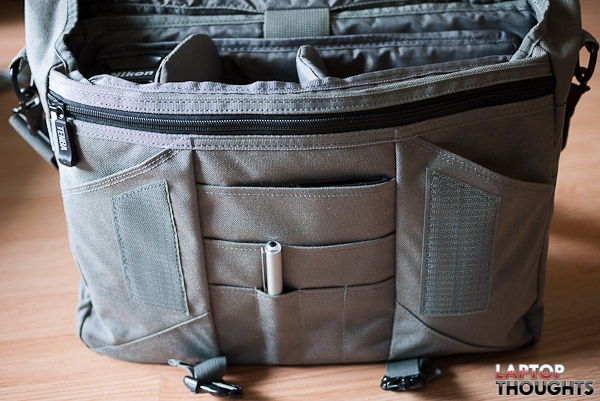 Figure 14: The inside front.
The left and right pouches are bigger than the ones on the front; they'll fit a passport, my HTC HD2, etc. They're not very wide horizontally, but are spacious enough for one device, a couple of passports or paperwork, etc. I put my Ultimate Ears metal case in one and it fit OK. The top two pouches in the centre are big enough to hold a device or two (Zune HD and iPod Touch in my case), or a few CDs/DVDs; I'd have preferred to see elasticized pouches so items would be held in place. Below that there are four pen holders, which seems like a waste - who needs to travel with four pens? Give me two pen holders, each just a bit wider so I can carry a pen and a lens cleaning pen, and then give me a small pouch with a Velcro flap on top so I can carry a few extra memory cards or other camera accessories.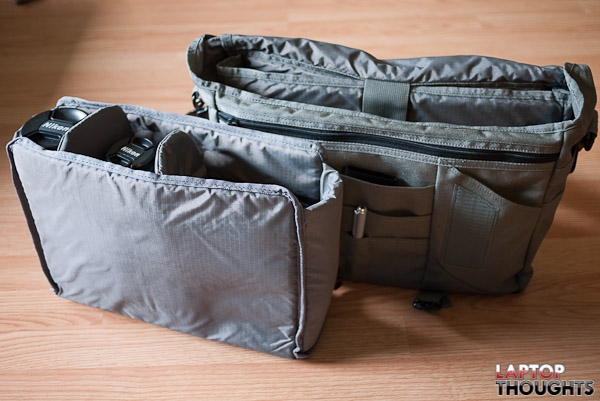 Figure 15: The entire DSLR segment is removable - brilliant! I'm not sure how often I'd do this, but it can be handy to be able to access all your photo gear at once.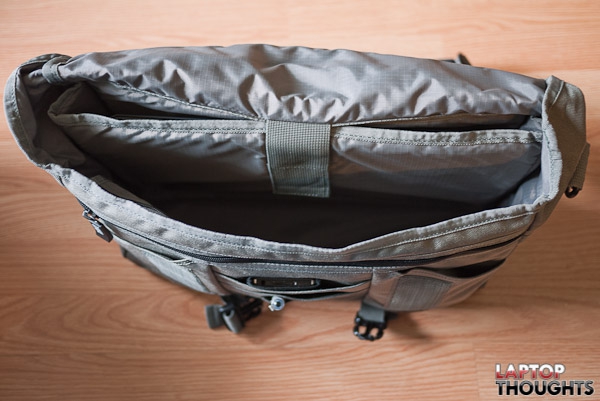 Figure 16: The Tenba bag with the DSLR segment removed; the laptop pouch is held closed by a Velcro strap.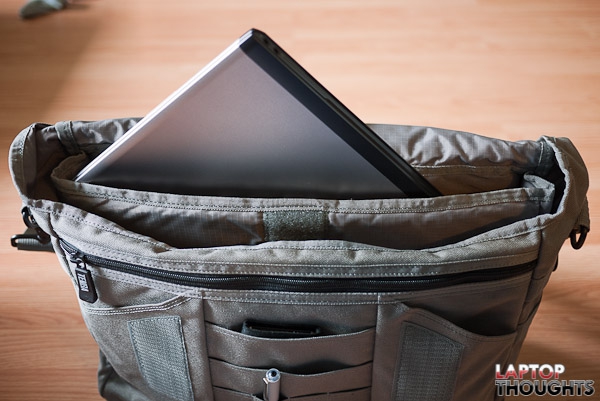 Figure 17: I carried my Dell Vostro V13 with me; it fit very easily because it's an extremely thin laptop at only 0.78 inches thick.
Herein lies one of the potential issues with this bag; it seems to have been designed for fairly thin laptops. The creators likely had Macbooks in mind, and in fact that's what they use in their demo videos. Given the popularity of Macs with professional photographers, it's not an unusual expectation. Tenba says a laptop up to 14.75 inches by 10.5 inches by 2 inches will fit. When I tried putting my 13.3 inch screen Dell XPS M1330 in it, which is a fairly slender wedge-shaped laptop that bulks out at the end with the 9-cell battery on it, it didn't work so well. The extra thickness made it hard to easily fit the DSLR segment back in the bag; obviously, this will vary depending on the sizes of the lenses and DSLR body you have in the camera segment. In general, only relatively thin laptops without extended batteries need apply here. Tenba says laptops with up to 15 inch screens will fit; if you need something bigger, you'll want to look at the Large Messenger Photo Bag, which holds 15.75 inches by 11.25 inches by 2 inches.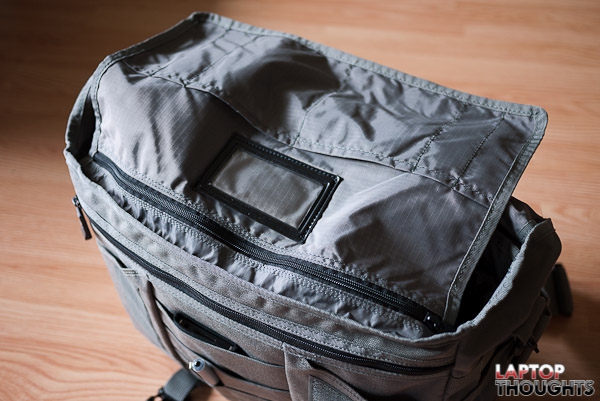 Figure 18: There's a document pouch of sorts - basically a flap - that's inside the front section.
The pouch rests against the front of the DSLR segment, and I didn't even know it was there until I started taking pictures of the bag. It has a zippered top, a business card holder, two large pouches, and four more pen-sized pouches. Again, none of them are elasticized, so when you lift the flap out to see what's in the pouches, things can fall out. In my opinion, this entire pouch is a waste of space. It's hidden so well, it's doubtful anyone would discover it to find your business card if your bag was misplaced - the inside of the main flap is a far better place for it. The four extra pen-sized pouches are equally wasteful, and because the back of the bag has a magazine/document-sized pouch, I'm unsure what you'd use the main storage area on this pouch for.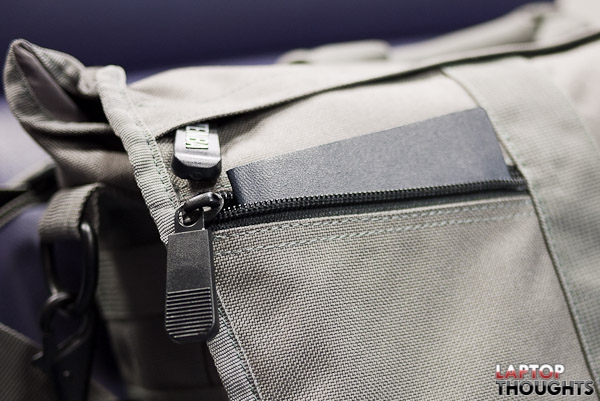 Figure 19: If it were just a bit deeper...
I travel via airplane three to five times a year, so having a bag that's optimized for travel is very important to me. Having my passport and airline boarding pass within easy reach is critical to me, and the Tenba Small Messenger Photo bag fails big time here...as you can see, the front pouches - the most readily accessible on the whole bag - can't fit a passport. Not good!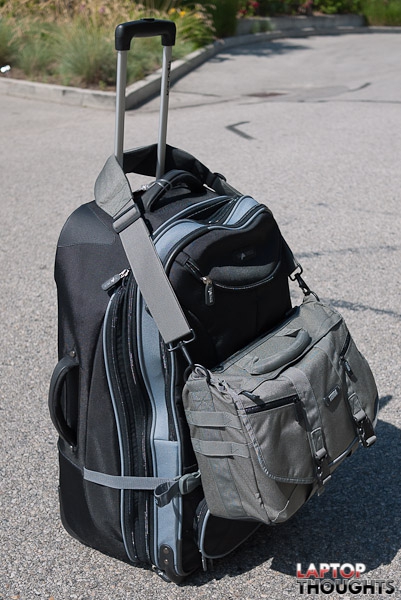 Figure 20: The best I could manage...
Another thing about this bag that's anti-travel friendly is the fact that it lacks a rear strap to attach it to a larger bag. This is a fairly standard addition to any bag meant for travelling, so its omission was noticeable. In the photo above, that was how I carried it for most of the trip - it was a rare instance I was able to balance it like that. The weight of the Tenba bag would typically cause my bigger bag to tip forward.
On the plus side the bottom of the bag has an "abrasion and water-resistant material" according to Tenba - meaning that if you put the bag down on a wet surface, the water won't seep through to your camera wet. Nice touch! The bag is also fairly well-balanced; when it was loaded up with my camera gear, most of the time it stayed vertical. It helps to put the heaviest lenses near the middle, and the lighter lenses on the outer edges.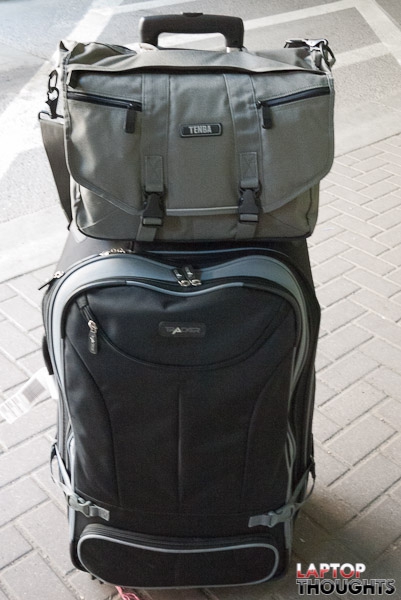 Figure 21: If it had a proper luggage attachment strap, this is ideally how it would be carried on top larger, rolling luggage.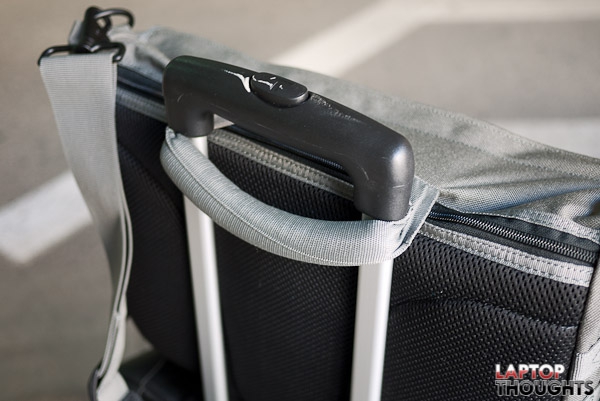 Figure 22: At the end of my trip, while waiting for the bus to pick us up and take us to our car, I managed to jam the Tenba bag strap over my luggage handle. It worked, but it was a tight fit.
So all in all, how would I rate the Tenba Small Messenger Photo bag? It's a well-designed bag made of top-notch materials and the superior construction is evident. The basic concept is brilliant, and while there are a few minor changes I'd want to make to the pouches and pockets to make it more usable, this is certainly a bag I'd be willing to travel with again. Tenba is really on to something here, and with a little refinement, this could be the best laptop/DSLR combo bag on the market today. As it stands now, it's a bag that's well worth your money if you're someone who needs to carry a DSLR and a laptop or netbook at the same time. I highly recommend it.
Jason Dunn owns and operates Thoughts Media Inc., a company dedicated to creating the best in online communities. He enjoys photography, mobile devices, blogging, digital media content creation/editing, and pretty much all technology. He lives in Calgary, Alberta, Canada with his lovely wife, his wonderful son, and his mostly obedient dog. He likes bags. Maybe a little too much.

Do you enjoy using new hardware, software and accessories, then sharing your experience with others? Then join us on the Thoughts Media Review Team! We're looking for individuals who find it fun to test new gear and give their honest opinions about the experience. It's a volunteer role with some great perks. Interested? Then click here for more information.