Starbucks Starts Free Wi-Fi Today in US and Canada
---
"Mmm... nothing like the smell of a warm caramel macchiato in the morning being masked by the smell of fresh greenbacks being burned, right?"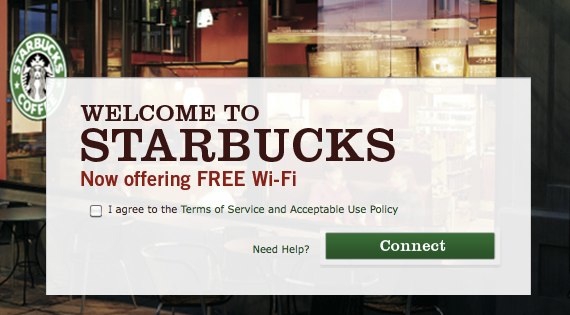 Nothing better than free Wi-Fi with your coffee, unless it's one of those blueberry muffins. Anyway, two clicks and you get free Wi-Fi at any Starbucks in the USA or Canada starting today. Good luck finding a seat now!
__________________
iPhone 4, 1.6 GHz Core 2 Duo MacBook Air, Apple TV, 2.66GHz Intel C2D Mac Mini, 1TB TC, Airport Extreme,several iPods and an iPad, 32GB Wi-Fi version.
Follow me
on Twitter.