dpreview reviews the Olympus E-PL1
---
"Stepping in to fill this void is the Olympus E-PL1, a camera that brings a stripped-down body and simplified interface to the Micro Four Thirds format. This means no control dials (and therefore an awful lot of button-pressing the further away from the automated exposure modes you venture), but it also brings a simple results-orientated 'Live Guide' interface to allow you take control of the i-Auto for people happier to point-and-shoot (sorry Mr Spacey)."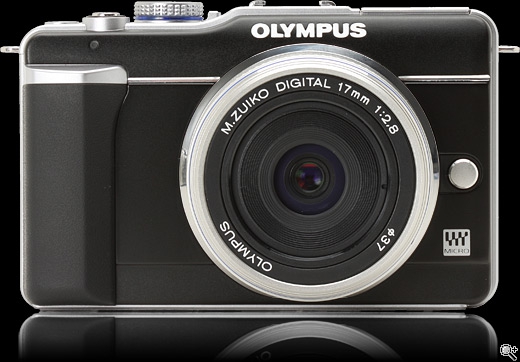 So DPReview takes a look at one of the cheapest Micro Four Thirds camera available (until the Panasonic G10 is released), and puts it through the the dpreview testing bench, and gives an overall favourable review. Still, I've tried the E-PL1 before, and the lack of any command dials makes it a little harder to use. If you're a point-and-shoot user looking for something with a bit better image quality, the E-PL1 might be worth a look.
__________________
Baka. Soku. Zan. - The justice behind the dysORDer.