What Do You Think Will Happen at WWDC?
---
"Apple is putting up its flags and bunting for its annual developers garden party (without a garden) WWDC 2010 at the Moscone Centre in San Francisco next week.Images are already spreading widely across the Internet as avid snappers grab pictures of the signs going up."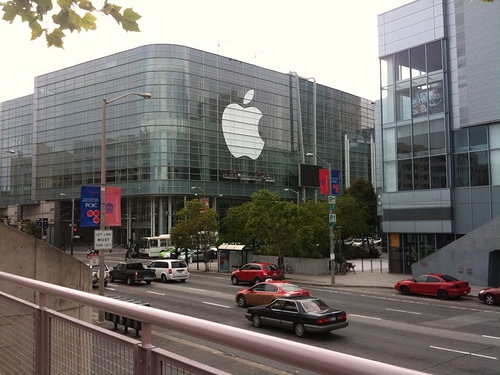 It's that time of year again, with Apple holding their annual developers conference at the Moscone Center in San Francisco on Monday. Lots of rumors swirling around about this conference too. There is the well reported Verizon getting an iPhone rumor, as well as updates to iPhone OS 4.0. But how about the rumor of upcoming Mac Mini refresh, with some credence to it due to shortages? Or the MacBook Pro updates? Did you hear the one about Sprint getting the iPhone? Anyway, lots of stuff out there, what do you think will be announced at WWDC 2010?
__________________
iPhone 4, 1.6 GHz Core 2 Duo MacBook Air, Apple TV, 2.66GHz Intel C2D Mac Mini, 1TB TC, Airport Extreme,several iPods and an iPad, 32GB Wi-Fi version.
Follow me
on Twitter.