A Conversation with Bill Buxton and Albert Shum; Microsoft's User Experience Gurus
---
"...I sit down with Bill Buxton, Principal Researcher for Microsoft Research and Albert Shum, Director of Mobile Experience Design for Windows Phone 7 Series to talk about creating compelling user experiences, how developers and designers can work together in harmony and random Canadian trivia."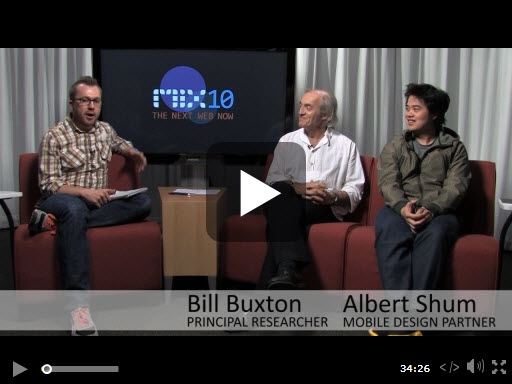 Bill Buxton is a Principal Researcher at Microsoft, and Albert Shum is a Mobile Design Partner - curious titles, but if you want to understand some of the background behind the user experience of Windows phone 7, this video is a must-watch.
UPDATE: The video embed code from channel9 doesn't want to work, so you'll have to jump over to their site to watch the video.