It's Alive! Project Pink Coming to Verizon
---
"Pink, the long rumored Microsoft-branded (but not Microsoft-manufactured) phone(s) that features premium mobile services (think Zune) and has also been referred to as Zune phone, is all but officially confirmed now, thanks to leaked third-party marketing materials obtained by Gizmodo. Microsoft did not announce anything regarding the device when it showed off Windows Phone 7 Series, but these documents lay out a promotional plan for Pink in detail, and while they don't talk about specs or software details, they do shed some light on the upcoming mobile phone."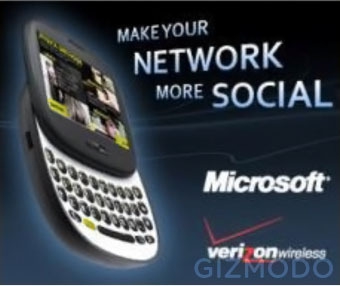 After months of speculation ("It's dead!" "No, it's alive!"), we now have something a bit meatier to chew in to. Gizmodo has the scoop on marketing materials including the above pic of the Turtle, one of the two phones MS is apparently working on. You can catch the details and analysis at Ars Technica. Meanwhile, Engadget has a really blurry pic of the other phone in the lineup - the Pure - as well as shots of the dialer. There's still no confirmation on what OS will be running the hardware, but I don't think it's likely to be WP7S.
__________________
"A planner is a gentle man, with neither sword nor pistol.
He walks along most daintily, because his balls are crystal."