HTC At MWC And The HD Mini
---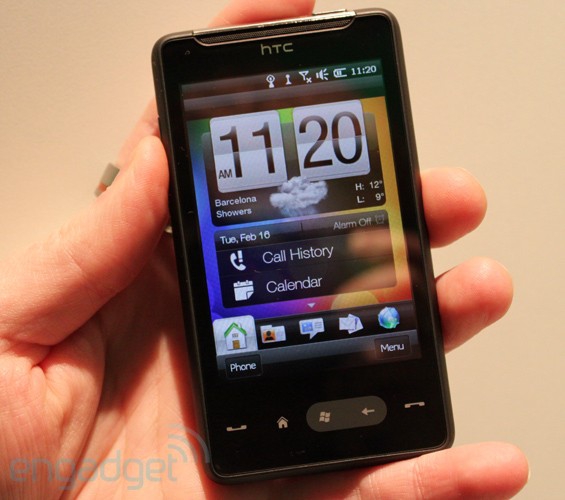 HTC launched three new devices at MWC yesterday (click the link for Engadget's commentary during the press event). The Legend and the Desire will both run Android, but the last of the trio is the HD Mini which will run on Windows Mobile 6.5.3. That's honestly a bit of a come down after all the excitement over Microsoft's big Windows Phone 7 Series launch yesterday, but the Mini isn't a slouch by any means and is quite likely to be successful given it's positioning as a mid-level/entry level device (remember the Magician and all its variants?). Engadget has a hands-on gallery (and soon to come video) on the new device, which will sport a 600MHz processor, HTC Sense, a 3.2" capacitive screen, and the usual array of radios. Jason had a chance to discuss the device with HTC - well worth a read for the insight into the thinking behind its design.
__________________
"A planner is a gentle man, with neither sword nor pistol.
He walks along most daintily, because his balls are crystal."