Acer P300 Outed
---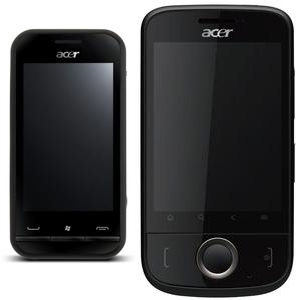 Spied going through certification at the Bluetooth SIG, the Acer P300 (on the left in the pic above) has precious few details attached to it, save that it will run Windows Mobile and have BT2.0+EDR and WiFi b/g. From the form factor, my guess is that it'll also have WVGA screen - but apart from that, your guess is as good as mine as to what the P300 is packing. More than likely, we'll see this launched at MWC in Barcelona which will begin in just under a weeks time (Feb15-18).
__________________
"A planner is a gentle man, with neither sword nor pistol.
He walks along most daintily, because his balls are crystal."