The Zune Travel Case (for All Models)
---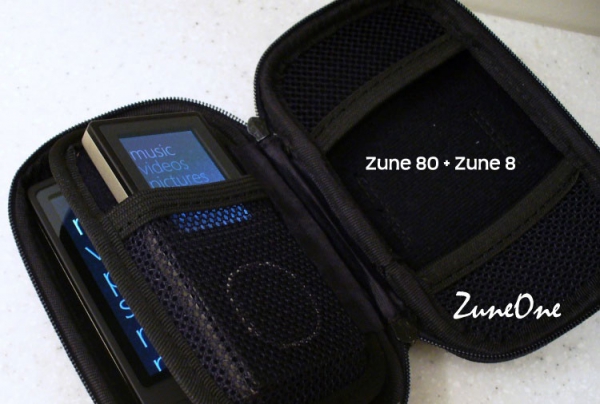 This week we're looking at the ZuneOne Travel Case for Zune 4/8/16/30/80/120 ($12.95 USD). Similar to the official Zune Gear Bag, this case wasn't designed for day-to-day use—you need to take it out in order to access the screen, buttons, etc.—but rather, as a means of transporting your player or players and headphones, sync cable, and screen wipes in a convenient, protected shell. In this regard, the Travel Case succeeds. Though as with most other cases, it won't suit all needs equally.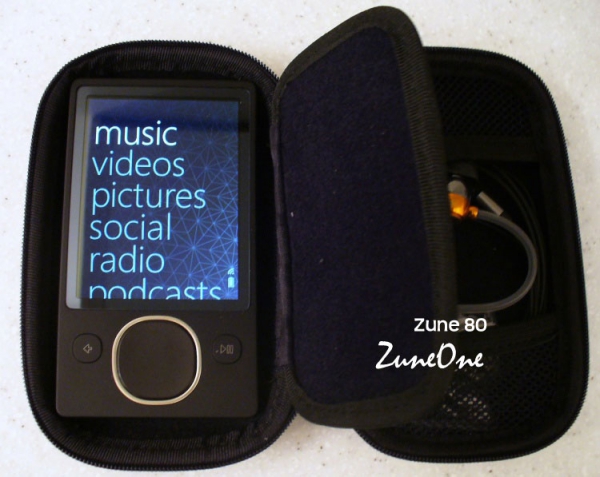 Figure 1: The device pocket in the case
The case is split into two halves via a flexible plastic divider that serves to cushion the device screen on one side and provide a mesh pocket for headphones or flash player on the other. The left well of the case is designed for hard disk-based players. It fits Zune 80s and 120s almost perfectly, but bulges slightly with the 30 GB model. I don't have a Zune HD with which to test, but I'd assume it fits reasonably well. Unfortunately, while the small form factor enables easy portability and protection, it ultimately means that it's impossible to put another case around your player itself. This is something you might consider if you regularly use a silicon or leather Zune case.
The second pocket, on the right in the above photo, has space for a set of headphones and sync cable, and is big enough to store an extra sync cable or even one of the smaller flash-based players (Zune 4/8/16). You can also keep a set of replacement buds or a headphone splitter, and the elastic mesh on the top and bottom keeps everything from falling out. The case closes with a flimsy zipper that traverses the majority of the length of the case, allowing it to be folded open flat. There's a loop for belt buckle on the back side of the accessories half if you happen to be the road warrior type.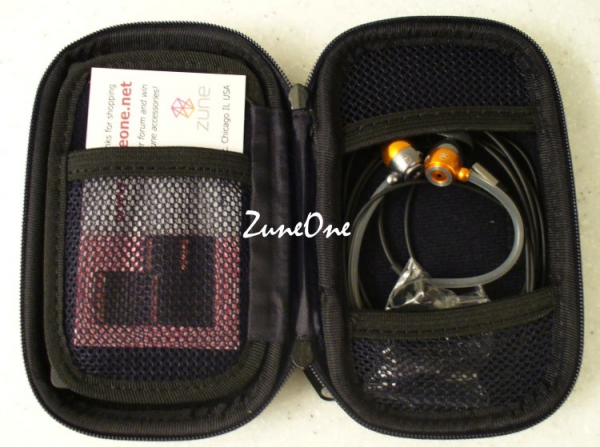 Figure 2: The case, open on the accessories side of the flap.
Honestly I did not find too much use for this case, but perhaps I'm not in its intended audience. It does perfectly fine at what it's designed to do; you won't find any special or unique features here. That said, $15 is pretty steep for such a basic case, and you may have to decide if carrying around your sync cable and extra set of headphones in your bag is worth it to you, especially with the official case selling for even a few bucks less. Fits Zune 4, 8, 16, 30, 80, and 120 variations and comes in black. $15, ZuneOne.net.
Adam Krebs is an avid Zuner who lives in Boston MA with his family and sometimes obedient Zune.