Win a Skooba Design Checkthrough Brief
---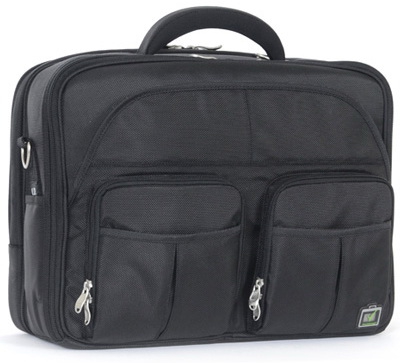 I've reviewed a lot of Skooba Design (formerly RoadWired) products over the years, and their latest line of "Checkpoint Friendly" bags improve upon their previous designs in a number of ways. Their Checkthrough Brief ($139.95 USD MSRP) is one of the new designs, and they sent me one to check out. I haven't been able to use it yet for a flight, but so far I'm quite impressed with it. And guess what? You can win one courtesy of Skooba Design.
Want to win? All you have to do is tell me an airport security story - good, bad, or ugly. Ever been stuck behind one of those people who didn't understand the whole concept of "metal" and watched as they walked through the screening gate over and over until they got pulled aside for the more thorough search? Or those people who can't get their own stuff out of their bags? Tell me a story about it! And if you've never had the opportunity to go through airport security, just tell me a travel story of some type.
This contest is open to anyone in the USA or Canada (sorry rest of world, shipping is too expensive on a large product like this). There's one post per person allowed, and the contest will stay open for one week, closing down on Tuesday the 6th of October at 3pm GMT -7. One entry will be selected randomly.