What is Your Prediction for the Apple Event Tomorrow?
---
"Apple has announced a special media event to take place on September 9, 2009. The invitation indicates that it will be iPod-related (just like in previous years) and will take place in San Francisco."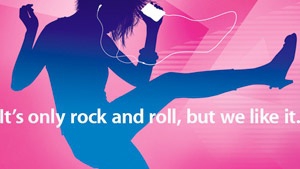 Just a little reminder about the Apple event tomorrow morning. From the ads we have seen, it appears it will be iPod oriented but will that be it? What else do you think will be announced? Will Jobs make an appearance? Will the camera enabled iPod make the cut? Will that tablet rumor be proven true or false? Oh and what about The Beatles?
__________________
iPhone 4, 1.6 GHz Core 2 Duo MacBook Air, Apple TV, 2.66GHz Intel C2D Mac Mini, 1TB TC, Airport Extreme,several iPods and an iPad, 32GB Wi-Fi version.
Follow me
on Twitter.