Microsoft, Yahoo, RealNetworks Sued Over Music Copyrights
---
"The suit appears to have been initiated by Music Copyright Solutions (MCS), which claims to administer copyrights for more than 45,000 compositions. MCS is named as the lead plaintiff, along with a number of songwriters including Mark Farner of Grand Funk Railroad fame. These folks allege that Microsoft, Yahoo, and RealNetworks improperly licensed the rights to more than 200 compositions that they offered as on-demand streams or limited downloads via the Zune Marketplace, Yahoo Music, and Rhapsody. Surely these companies paid somebody for the rights to offer these songs. But there's a catch, which TechDirt pointed out earlier Tuesday: these companies may have licensed the rights to the recordings, but that doesn't mean they licensed the rights to the compositions (also known as publishing rights)."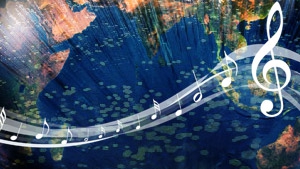 Credit: ars technica
Chalk this one up to another ridiculous abuse of broken music copyright system. The plaintiffs are demanding $150,000 for each violation (for each recorded song - the six Greatest Hits versions of Conway Twitty's "Fifteen Years Ago" would consitute $900,000 in damages alone) or the amount the companies earned from streaming these songs, whichevever is more. This sets a disturbing precident in downloadable music, where none of these companies can afford to lose the case. If all damages are awarded, the 200 violations could end up costing somewhere in the range of billions of dollars, which is why a settlement for far less money is likely to occur. But this case, and the similar trial against Jammie Thomas-Rasset (where the defendant was ordered to pay $80,000 in damages per song) raises the point: if the penalties are so outrageously high that they aren't going to be enforced, why bother having them on the lawbooks in the first place? Everyone deserves to be paid for their work, but today's broken copyright system clearly misses the point in many ways. It's time to get with the 21st century and abandon the sheet music-based system of years past.