Acer DX900 and X960 Now Available - Just Not In The US
---
"Most dual-SIM devices top out at EDGE, but the DX900 takes it to the next level with triband HSDPA on top of quadband EDGE; you've also got a 2.8-inch VGA display, WiFi, 3 megapixel AF camera, and GPS, so if you're a two-line kind of individual, look for this one now around Europe and Asia. Next, the X960 ups the ante with HSUPA and 7.2Mbps maximum on the downlink, a revised 3D user interface, and a 3.2 megapixel cam -- it too should be populating Europe and Asia as we speak."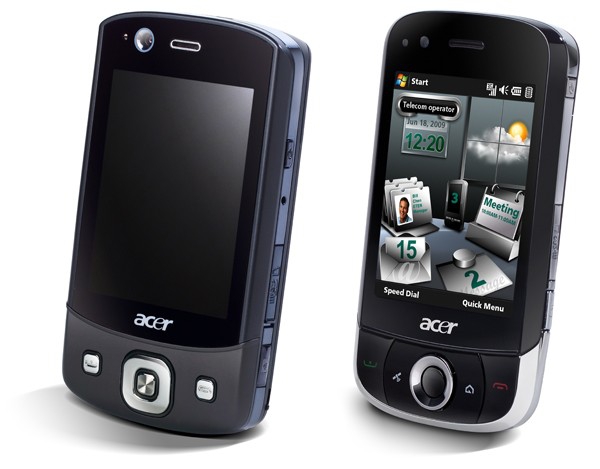 If you remember my last post on Acer's 8-model blitz, neither of these models are likely to be seen in the US until next year. While these aren't exactly earth-shaking entries in the Windows Mobile sweepstakes, both are solid devices that should fit someone's budget and needs. I do wonder though if any US carrier would be willing to tolerate a dual-SIM device like the DX900. We'll (hopefully) have live pictures of the DX900 for you sometime this week - stay tuned.
__________________
"A planner is a gentle man, with neither sword nor pistol.
He walks along most daintily, because his balls are crystal."