17 Million People Stopped Buying CDs in 2008--People Still Buy CDs?
---
"While overall music sales were up 10 percent in 2008, the year saw a drop not only in CD sales, but in the number of customers actually purchasing music. But according to a new report, the act of music listening is actually on the rise. While digital music purchases remain strong, the numbers show that there is still much more work to be done in the industry's transition to a new, more diverse set of business models. ... One trend that may finally be going mainstream is music streaming services. NPD's report notes that awareness and usage of Pandora doubled year-over-year to 18 percent of Internet users. Social network music streaming is also on the rise, as usage rose from 15 to 19 percent year-over-year. Nearly half of US teens are "engaging with music on social networks" now, so new revenue opportunities like premium account memberships and advertising are following."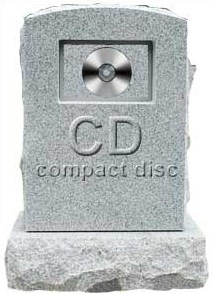 http://www.themusiciansite.com
There's no doubt the music industry is in a state of transition, but I wouldn't be surprised if this trend of listening to music through subscription and social networking continues to rise. Personally, I haven't bought a CD in years (I have several vinyl albums, but maybe that's just for the cool factor.) When faced with the option of listening to a fixed album or a constantly evolving music landscape, I choose the latter almost every time. This bodes well for services like Pandora, iLike, and Zune Social as we head towards a generation of music on demand, but do artists want their work to be interchangeable?