iPhone OS 3.0 Software Event Scheduled for March 17th
---
"Apple distributed invitations Thursday for a March 17 special event in Cupertino, Calif., to discuss the iPhone 3.0 software and a new software development kit."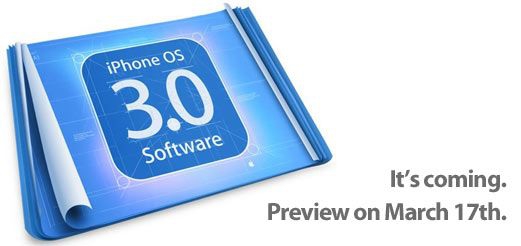 This event is supposed to be an "advanced preview" of what Apple is working on for the 3.0 version of the iPhone Software. They plan on discussing a new software development kit as well as working in some demonstrations. This is about a year after the original SDK was unveiled at the iPhone 2.0 event. Apple didn't announce who was going to give the presentation but several sites are predicting it will be marketing chief Phil Schiller or iPhone software guru Scott Forstall.
__________________
iPhone 4, 1.6 GHz Core 2 Duo MacBook Air, Apple TV, 2.66GHz Intel C2D Mac Mini, 1TB TC, Airport Extreme,several iPods and an iPad, 32GB Wi-Fi version.
Follow me
on Twitter.