Night Camera: Be Gone Blurry Photos
---
"iPhone's camera is among the best for a cell phone. Despite being 2MP only, the color is fairly accurate. We had way more good photos with iPhone than with some of its competitors. However, even though it is a good cell phone camera, it is nowhere near the quality of a dedicated digital camera. The color is washed out, the contrast is low, and it is next to impossible to get good photos at night, due to blurs. Well, we can fix the color and contrast. All you need is our Photo Lab app. Apply the auto correction, then increase the color saturation and contrast. The result is actually quite good. However, no software can fix the blur, not even Photoshop. This is a real problem at night. Due to low light condition, the shutter time is longer, and even small shaking from the tapping of the camera button will make the photo un-usable. So, we created Night Camera, the app to prevent the blur at the first place. Using the built-in iPhone accelerometer, it automatically shoots the photo when it detects the iPhone being stable, so you have a real chance to get some good photos at night."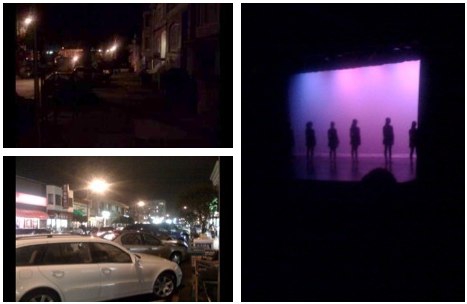 First impressions? It does what it says it does. It detects the steadiest time from the accelerometer and then takes the picture meaning you don't have to brace yourself in a harness to take a picture at night with the iPhone. The interesting part of this, to me, is how many creative uses for the accelerometer developers are coming up with in the first place! John Mahoney is correct; I'd certainly pay to have this feature on a DSLR. Canon? Nikon? Sony? Fuji? Are you guys listening?
__________________
Current Apple Stuff: 24" iMac, iPhone 4, AppleTV (original), 4gb Shuffle, 64gb iPad 2.