Game Developers Have Their Own Sales, Too
---
"In the U.S., the day after Thanksgiving ("Black Friday") has been the traditional start of the Christmas shopping season and is typically marked by large sales at retail stores. iPhone developers are in on the action with a number of iPhone game sales. Act quickly, as some of these are for very short periods of time"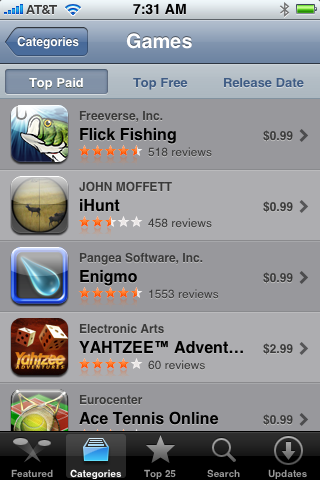 Figure 1: Not necessarily games that are on sale, just a screenshot of the store for illustration purposes.
Lots of games on sale today, and Touch Arcade has an exhaustive list. Some of them might end up on my iPhone before the day is over. In fact, I know for a fact some of them will. Virtual Pool and Scrabble, for example, are going to be on my iPhone before I even leave for work today. Were any of you holding off on buying and now considering one of the listed games? I for one am quite annoyed that I paid $9.99 for Enigmo on day one and now it's $0.99 but that's the way it works sometimes. :-)
__________________
Current Apple Stuff: 24" iMac, iPhone 4, AppleTV (original), 4gb Shuffle, 64gb iPad 2.