Jewel-Encrusted iPhones Now Available
---
"[T]he gems line the outer rim of the phone. The black & white diamond edition sells for £3,595 ($5,350); the Ruby & white diamond £3,095 ($4,600) and the white diamond edition for £4,095"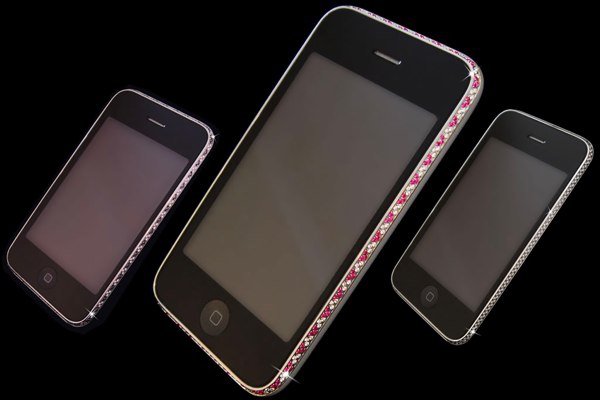 How long do you think it'll be before some rap star shows up at an awards show rockin' one of these, er, beauties? People, the iPhone is a beautiful design because it's simple and elegant, not because it's infinitely blingable. Seriously. Put down the gems and step away from the phones. Yuck. How many of you have done this with those stick-on gemstones already? Come on... Admit it... There's no judgment here...
__________________
Current Apple Stuff: 24" iMac, iPhone 4, AppleTV (original), 4gb Shuffle, 64gb iPad 2.