Your Scores Everywhere: Sportacular for iPhone Reviewed
---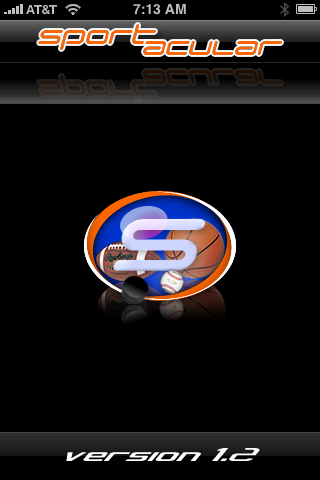 Product Category: Sports Scores Application
Developer: Streamingscores.com
Where to Buy: iTunes App Store
Price: Free
System Requirements: iPhone or iPhone 3G with Firmware 2.0 or later
Version Reviewed: 1.2
Pros:
Free;

Wide variety of sports to choose from;
Very detailed information.

Cons:
Interface can feel sluggish at times;

No play-by-play function;
No Canadian sports;
Ads pop in from time to time.

Summary:
If you're the type of person who needs to keep on top of their favorite teams and sports all the time, aside from seeking counselling, you may want to grab this app.

Scores On The Go
As any sports fan, enthusiast, or compulsive gambler can tell you, keeping on top of the latest scores is a must. It's always been possible by going to mobile sites for networks like ESPN or even MLB.com, but the experience is a pretty mediocre one. If you have an iPhone, it's even less impressive since most of the time, the lazy designers of these sites just shunt you over to the WAP version of the page. It's enough to make you crazy!
Apparently the folks that wrote this app had the same problem, because they thought of everything a good sports fan would want to know. To top it off, they made it work great over WiFi, EDGE, and 3G, so you truly can stay updated wherever you are.
A Clean Simple UI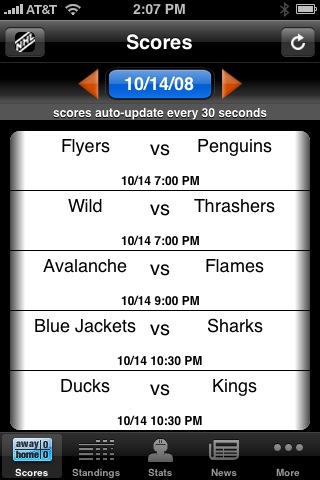 Figure 1: Starting Sportacular for iPhone brings up the last sport you looked at, but with the current date's scores, and start times for games happening that day.

When running, you're presented with a list of games for the day in the sport you viewed the last time you ran the app. Games that haven't happened yet show the start time, and games currently in progress will be highlighted in blue. If the game is over, the winning team will be highlighted. In the upper right corner is a manual refresh button (to refresh the scores) and in the upper left corner is a sport selection screen (used to change sports or pick your "favorites").
I have noticed, at times, that Sportacular seems to get bogged down, but that could very well be an iPhone issue and not a Sportacular one. It's worthy of note, of course, that this isn't permanent and usually clears itself up relatively quickly.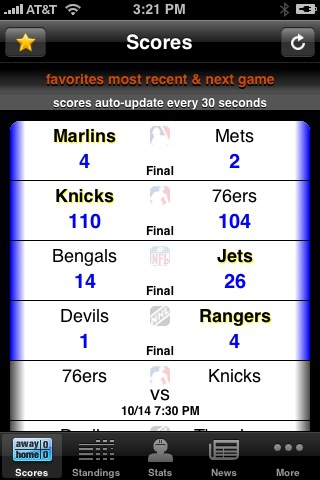 Figure 2: The "favorites" screen, showing my favorite teams (the Devils, Jets, Mets, and Knicks).
One of the nicest touches about this app is that it keeps the teams you care about closer than just mingling them in with the rest of the league, and since favorites aren't segregated by sport, you don't have to comb through tons of scores just to see what's going on with your particular teams.
Standings, Stats, and News
Rather than go over each and every screen, here's a few quick screenshots so you can get an idea what the app looks like when you're using it.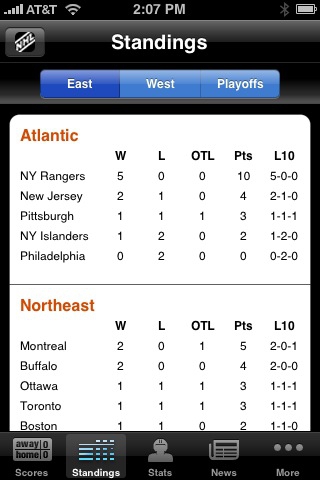 Figure 3: The standings screen, showing all the typical standings-related details.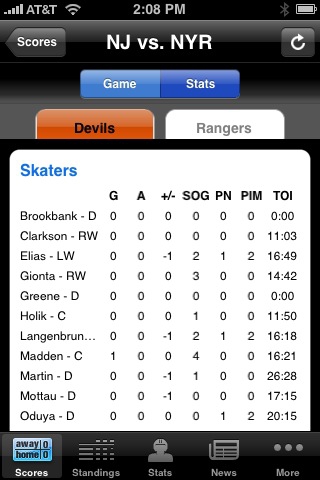 Figure 4: Player stats from the current game.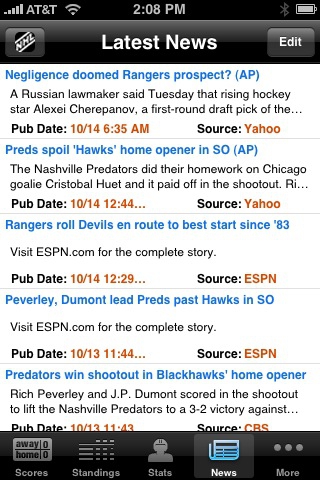 Figure 5: The news screen, showing news related to the sport you're checking in on.
Conclusion
Overall, the amount of content packed into the application make it a must-have for sports junkies. They were even kind enough to include PGA, LPGA, and MLS scores! Unfortunately, there aren't any Canadian sports in there (sorry you wacky Lacrosse fans) and this app is aimed squarely at a US audience. The lack of international sports isn't really a deal-breaker for me, and the sheer volume of information is fantastic, and despite the uproar when they added small banner ads, I have no problem with it considering they've offered the application for free since day one.
If you're a sports fan, and your iPhone is your way of staying in touch with the world, grab Sportacular. Then go out to dinner with that special someone knowing you won't have to sneak over to a bar television to get the latest scores!
Vincent Ferrari is an Apple fan, videoblogger, blogger, writer, and all-around geek from the Bronx. He works in the IT Department of a cellular phone company that shall not be named, and lives in a very comfortable apartment with his lovely wife, two lovely cats, three Macs, two iPhones, and God-knows-how-many iPods of varying age.
__________________
Current Apple Stuff: 24" iMac, iPhone 4, AppleTV (original), 4gb Shuffle, 64gb iPad 2.