Executive Editor

Join Date: Aug 2006
Posts: 29,160

Windows Vista Lab 2007: Day Two
---
Bright Sunday morning at 7am we started our day by getting on the bus and travelling to the Las Vegas Convention Center. I picked up my press badge, then went into the Microsoft Vista Partner Pavilion, where we saw the latest and greatest technologies demonstrated. We saw some very cool things, but one thing in particular stood out: the i-Mate Momento digital picture frame. I've always been interested in digital picture frames, but I've never seen one that had the right price/performance ratio until now. The Momento frame uses Windows Media Connect, meaning it will talk (wirelessly) to your XP or Vista machine and you can control which pictures it can access. You can also browse by tags, meaning you can use Windows Photo Gallery under Vista to tag your images and only display images that match that tag on the digital picture frame.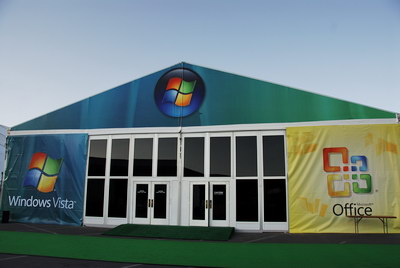 Figure 1: The Microsoft Vista Partner Pavilion.

Just before we left, something very cool happened: Bill Gates, The Man himself, came into the tent for his own round of demos. He gave an impromptu talk, answering all sorts of questions. We've been asked not to go into details about what he discussed, but I will say that he's razor sharp and still very much deep into the technical realm of things - I honestly wasn't sure if he had lost his "geek chops" having been in management at Microsoft for so long, but he impressed me. Go Bill!<!>



Session 1: Toshiba and the R400


Toshiba introduced us to their new laptop, the R400, a new product that breaks some new ground. The three main innovations on this laptop are the active notification of 3G-based email (when the laptop is closed and in a suspended state), the Toshiba Edge OLED single line external display, and the wireless video DVI-D connection to the docking station.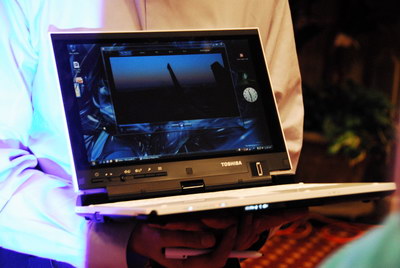 Figure 2: The very slender Toshiba R400.

The presenter explained the concept of active notifications that allow you to access email, real-time. It's built upon Windows Sideshow technology, and has three notification modes: Pull Mode (user driven), Direct Push mode (which seems to use an Exchange ActiveSync-type technology, the hard drive spins up and replicates the received data into Outlook), and No Wake Mode. The R400 will have an integrated EVDO card, and be paired with Verizon.

The front edge of the laptop has the display has three buttons: one to turn the notification on of off, a button that turns from the first up to the tenth email, and a button that scrolls through your calendar events. The screen is certainly tiny – I'd estimate no more than 40 characters of text can be fit on the screen at once. Still, it's enough to give you basic information.

Toshiba EasyGuard technology is a combination of hardware and software features designed for mobile workers. He said that in the London area there were 5000 notebooks left in taxi cabs last year – users are concerned about losing the laptop itself, but ultimately the loss of data is the biggest problem. Hardware solutions such as shock protection on the whole system, an accelerometer for the hard drive (to help prevent data loss from a physical drop), a forced BIOS password, and a wireless key login were all discussed. I hadn't heard of the wireless key implemented on a laptop before, but it's an interesting concept: the user has a small dongle, on their keychain for instance, and when they walk away from the laptop it will revert to the login screen, requiring a password. That's smart security!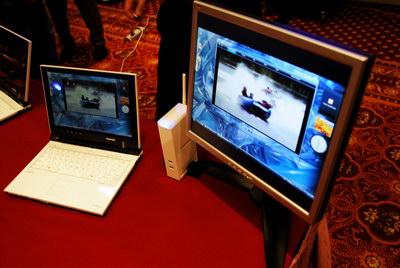 Figure 3: The wireless port replicator - very slick technology.

Toshiba's wireless port replicator (available in Q2) was very interesting – it's based on WiMedia (wireless USB). It supports up to 1280 x 1024 (SXGA) resolution using a wireless DVI signal. On the replicator itself, there are four USB ports, Ethernet, audio out port, and an initial authentication port (likely to create the partnership). The range on the unit is only three to four feet, which surprised me a little – I would have expected at least a ten foot range, if not more. I spoke with the Toshiba representative afterward and he explained that there's the slightest delay in the video sync between what happens on the laptop screen and what happens on the LCD monitor. I didn't notice any delay, but he said if you were to watch a DVD on the laptop and watch the same video on the LCD monitor you'd see a slight sync problem with the audio and video. I don't imagine video editors will be using this though, so I doubt this will stop many people from taking advantage of the benefits.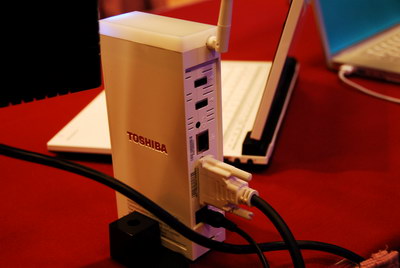 Figure 4: The back of the wireless port replicator showing the DVI port, Ethernet port, and two USB 2.0 ports.

In the demo they moved the laptop ten feet away from the wireless docking station and the video signal vanished from the monitor, with the monitor going into a suspended state mode just like what would happen if you unplugged the video cable from it. When they moved the laptop back into range, it saw the video signal and sprang back to life in a few seconds. Very seamless and simple to use – if all of the other connections (Ethernet, USB devices, sound) are that seamless at disconnecting and re-connecting, this could revolutionize the mobile worker office. The price point for the wireless replicator hadn't been announced, but I suspect it will carry somewhat of a price premium – this is first-generation technology. One limitation of the unit is that most of the bandwidth is being used for transmission of the video signal - so if you transfer a large file off the network, or an attached USB hard drive, you'll see degraded video performance.



Session 2: Windows Live


Bruce Kasrel kicked off the second session of the day with several members of the Windows Live team. 465 million people use a Windows Live services every month, so the service as a whole has a lot of traffic and interested users. Windows Live has so many components, it's sometimes a bit difficult to fully grasp all aspects of their online services. We were shown a cool demo of the Windows Live mapping/location search, all in 3D – the presenter was using an Xbox Live controller to fly around the city of Las Vegas and there were astonishingly accurate 3D recreations of the massive hotels on the strip.



Session 3: Windows Vista Ultimate

(Mitch Gatchalian)
They explained that Vista Ultimate is aimed at prosumers: people that want to use their work laptops for some personal things, and their personal computers who want to do some business-specific tasks on them. I'm not sure how much I buy into that – don't all people do that now? They went into what most of us in the room were wondering about: Ultimate Extras. Ultimate Extras are software and services that are going to be exclusive only to systems running Vista Ultimate. He stressed that the Ultimate Extras are something that will be provided over time, not just at launch.

Windows Hold 'Em: This has already been leaked previous, but it's simply Texas Hold 'Em. There's no online or multiplayer play – it's you versus the computer. The graphics are nice enough, but I don't see anything else particularly special here – this looks like the kind of game you'd play on an airplane when you had nothing better to do. Which, if the people around me going to and from CES demonstrate, happens a lot.

Multi-User Interface Language Packs: This is one of those extras that will be completely useless for some people (such as myself), but incredibly useful for some people who live in a multi-language household. The demo was very simple – he logged out of the English language version, and logged back in as a user configured for Japanese. Features such as this either work or they don't – and this one did. For some users, this will be the "killer app" portion of Vista Ultimate.

Digital Publications: a collection of tips and tricks for getting the most out of Windows Vista Ultimate. They said it was a "backstage pass" to the world of Windows Ultimate Extras. This strikes me as being of dubious value – if you're a hardcore geek shelling out extra bucks to get Vista Ultimate, do you really need digital publications offering you help?

Windows DreamScene: This is a new visualization experience, offering high-resolution (HD) video on your desktop. There's a new genre of videos that won't get in the way of productivity, which is certainly needed, as there are only certain types of videos that won't distract you from other things on your PC – Carmen Electra doing her striptease workout won't fall into that category. The example they showed was an extremely subtle video – it was essentially an animated version of one of the wallpapers that already comes with Vista. The animated version had some subtle motion effects, generated "gleams", etc. DreamScene also smart enough to not run when the user is in full-screen mode, and one would hope that it's fully DirectX driven and will have minimal impact on the CPU. If your system can run Aero, it can run DreamScene – it thankfully doesn't require DirectX 10.

An additional Vista Ultimate feature not mentioned in our session, but unveiled in the Bill Gates keynote, is the Microsoft R&D photo compositing tool. It basically allows you to take part of one photo that you like, and put in another photo over-writing a part you don't like. The example they used was to take a photo of three children, and pick the best poses (eyes open, smiling) from each and make the photo you wished you would have gotten. It's some very interesting technology and makes Vista Ultimate more personally compelling on a personal level. How well will it work outside the R&D labs? We'll see.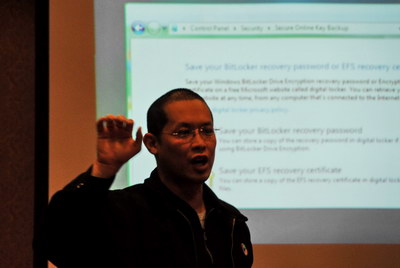 Figure 5: The Windows Vista Ultimate Pitch-Man.

Ultimately I'm not completely sold on the added value of Vista Ultimate – I think there's potential there, especially if the Microsoft R&D labs continue to crank out cool software tools that are made available only to Vista Ultimate owners, but ultimately right out of the gate there's nothing I found overly compelling. Six months after launch, perhaps I'll feel different if more add-ons are available. They're launching a Windows Vista Ultimate Web site to keep people updated.



Session 4: AMD

(Patrick Moorhead)
Patrick Moorhead, the VP of Advance Marketing, kicked off the fourth session of the day. Like pretty much other vendor, he said that AMD has the best Vista experience – which, he acknowledged to a laugh, all vendors claim. With their recent purchase of ATI, AMD has a powerful portfolio of technologies to leverage in building a great Windows Vista experience.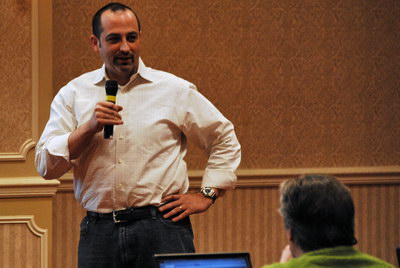 Figure 6: Patrick Moorehead from AMD.

He quoted an interesting task – over 85% of current PC users have at least six applications running all the time (anti-virus, email client, Web browser, instant messaging application, etc.). With that many applications running, multi-core CPUs become more necessary so as to not bog down the computing experience – which is definitely true. Moorhead noted that console gaming has accelerated multi-core development, which can only be good news for the rest of us. We have the multi-core hardware, but software is sadly lagging behind badly.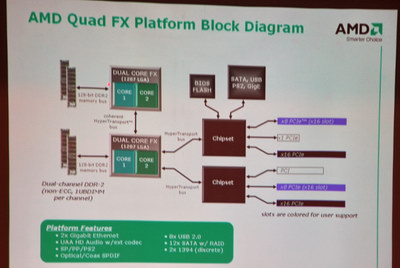 Figure 7: AMD's next-generation processor.

Moorehead talked about AMD's quad core processor – this is native quad-core with direct connect architecture, due out the middle of 2007. They're projecting a 40% performance increase, with a 60% improvement in per-watt processing. This processor will be thermal and socket compatibility with Socket F. Unlike Intel, AMD doesn't force vendors to use a bundled wireless chipset solution – they'll work with Aetheros, Broadcomm, and others. Moorhead trumpeted this as a big benefit, because there are pre-802.11n laptops on the market today with AMD CPUs, but none officially from the Intel Centrino platform (though you can certainly get non-Centrino-branded Intel-based laptops that use pre-802.11b chipsets). They hinted at the Windows Vista Digital Cable Tuner, but when several people in the room pointed out that it's all public and people like Robert are talking about it, they told us a bit more about it.

AMD saw the future of computing where video and images were paramount, which was a driving factor in their decision to purchase ATI. Their vision of the future is a product called Fusion: a product that combined CPU and GPU functionality in ways we haven't seen today. They want to take x86 software across all sorts of form factors: PCs, laptops, phones, PDAs. They believe the time is right for CPU/GPU silicon-level integration. You have to be a pretty hardcore geek to understand the impact this will have (I admit I can't fully grasp it myself), but it really boils down to the fact that today the CPU and GPU share no silicon. They can talk to each other, yes, but they can't share resources and instructions – this is going to change with Fusion. This is a long-term play for AMD – Moorehead said it will be a five to six year horizon.

I really hope AMD's quad-core processor lives up to the hype, because Intel's Core 2 Duo processors wipe the floor with AMD's best processors - at much less heat and power consumption. AMD has a lot to live up to!



Session 5: The Photography of Art Wolfe

(Art Wolfe)
I've never heard of Art Wolfe before, but I could certainly appreciate his photography. I believe some of his work is part of Windows Vista in the form of desktop backgrounds – we were given a large coffee-table book of his work, and it's nothing short of gorgeous. He also personalized it for me, which was nice. Based on the number of people working on their laptops while Wolfe was presenting, it seems photography isn't everyone's "thing". Some people in the room doubtless get more excited about CPU L2 cache level than a great photo. ;-)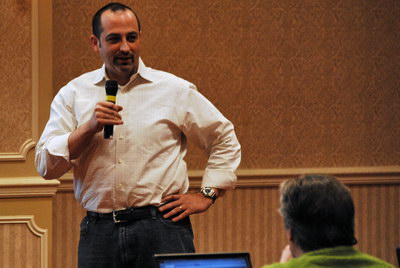 Figure 8: Art Wolfe presenting some of his photos to us.



Session 6: Office 2007

(Jared Andersen)
Office is a product that most heavy computer users live inside, so it's a strong button-pushing issue for most of us in the room. Outlook is my top application in terms of day to day use, so his opening comments about the way it has been improved in 2007 definitely got my attention.

Andersen happens to be a product manager for PowerPoint, so when he kicked into the demonstration of PowerPoint 2007, he held my attention. I'm a very visual person, and the complete lack of visual design tools inside PowerPoint has always been a pain point with me – the nicest thing you could do to text was give it a crappy-looking shadow. Prior to PowerPoint 2007, Microsoft's answer to getting creative was "Go use Photoshop", which of course most people did not, and could not, do. With PowerPoint 2007, they seem to finally acknowledge that people need simple, effective tools to add creative touches to their presentations – and professional templates, fonts, and colour palettes

I asked about why the file format has been changed, and was told that the new Office 2007 format is XML-based and has been submitted for ISO approval – meaning that once it's been accepted, it will likely not change for quite some time. It's also ZIP compressed, which will result in roughly 50% savings in file size with most Word and Excel documents. When a Word 2003 or XP user (not sure about 2000 or earlier versions) tried to open a Word 2007 document, he'll be prompted to download an update from Office Update that will bring 2007 compatibility into the program. That scenario breaks if the user doesn't happen to have Internet connectivity at that moment however, so I remain a bit skeptical about how smoothly this process will really go.



Vista Lab Summary


I've been attending these labs for a few years now, and I have to admit that it's only been the last few months that Vista has seemed "real" to me. So much of Vista was based on features that appeared only on paper, and my experience using early betas left me longing for Windows XP. But in between beta 1 and RTM, Microsoft has done a serious amount of polishing, tweaking, and enhancing to Vista – and I truly find it a joy to use. The Vista lab was a great experience, and in particular I enjoyed hearing from Microsoft partners who were preparing hardware for Vista. I would have enjoyed hearing from software partners who could talk about how Vista is a better platform for their software than previous versions of Windows – maybe next event!

Jason Dunn owns and operates Thoughts Media Inc., a company dedicated to creating the best in online communities. He enjoys mobile devices, digital media content creation/editing, and pretty much all technology. He lives in Calgary, Alberta, Canada with his lovely wife, and his sometimes obedient dog. Vista is definitely the best version of Windows yet from what Jason can tell so far.