Nikon Announces D600 FX DSLR Camera, 18.5mm f/1.8 Nikon 1 Lens
---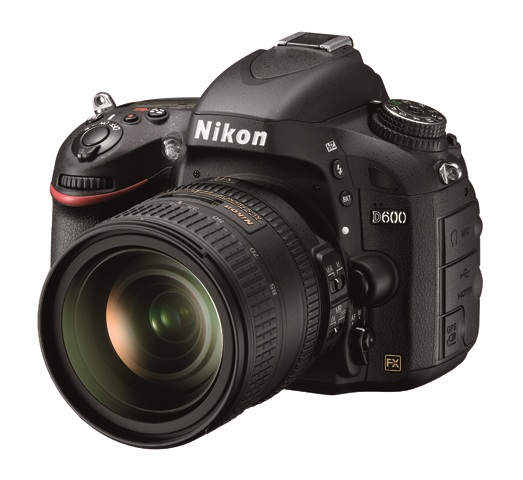 Well, after months and months of leaks, here it is. The Nikon D600. It is basically a D7000 with a 24 megapixel FX sensor, and the video functionality from the D4 and D800. So basically the rest of the camera almost reads like a D7000 spec sheet, with a 39 AF point system, 2016 pixel colour meter, a 5.5 FPS frame rate, a new 3.2" VGA LCD, a 100% viewfinder with 0.7x magnification, 1/200 flash sync speed, and a whole raft of manual features. On the video side, it does 24, 25 and 30 FPS at 1080p, and it can stream uncompressed video over the HDMI port. Nikon seems pretty confident that they will be able to deliver on September 18th (a local Nikon employee mentioned their Thailand plant has been fully restored), and the camera will be available for US$2100 for the body alone, or US$2700 with the AF-S 24-85mm f/3.5-4.5 VR lens. Check out the DPReview link for more photos, and a preview of the D600. On a personal note, I am somewhat crushed that there is no D400 - I have been waiting for a D300 replacement for a very long time. Even if I were to not buy it, I wanted to see Nikon's continued dedication to issuing a pro-level DX body. I guess Nikon has given their intentions here.
On the Nikon 1 side, there is the new 18.5mm f/1.8 lens, which brings a fast prime to the 1 Series. On paper it looks like a decent lens, but there is still the issue of having some cameras that are decidedly not targeted at photographers who like to be in control of their camera. Ships in November for US$190. Photo of the lens at the link.
DCResource.com: Nikon 1 Nikkor 18.5mm f/1.8
__________________
Baka. Soku. Zan. - The justice behind the dysORDer.