Samsung Galaxy SIII Review
---
"Are you ready for 2GB of RAM? How about a phone that lets you and your friends share the world with a couple of clicks? Do you want to be a part of the next Android global phenomenon? This is the phone that is supposed to bring all of that – let's see if it did."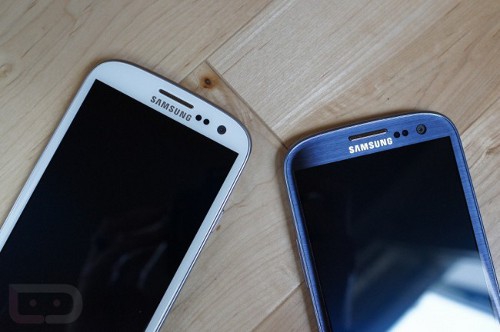 It's almost old news now but the Samsung Galaxy SIII is a hit and still a phone people are talking about. I figured there are probably many who are thinking about buying one but haven't made the move. Check out the review after the break.
This phone is well future proofed (assuming Samsung supports it well) with the excellent performance of the Snapdragon S4, 720x1280 3.8" SuperAMOLED display, 2GB of RAM, removable battery, and MicroSDXC. It's one of the first phones that has MicroSDXC as opposed to MicroSDHC. This means instead of being limited to 32GB of MicroSD storage the theoretical limit is 2TB! They advertise 64GB since that's the largest that's available right now. The 2GB of RAM was a smart move too. Many phones have been limited being upgradable to the next version of Android (whatever it was at the time) due to not having enough memory. That will not be a problem with the North American version of the Galaxy SIII for a while.
I have a few friends who bought it and are very happy with it. The battery life seems to be excellent and the performance is awesome. I think the screen looks great on it too even though it is PenTile. Did you buy the Galaxy SIII? Which carrier do you have? How has your experience been with it so far?