The ASUS Google Nexus 7: A Performance Beast
---
"Note to all tablet makers not named Asus: This is how you make a 7-inch tablet.
The Nexus 7, the first tablet to wear Google's Nexus brand, sets a new standard for smaller slates, proving that just because it isn't as big as Apple's iPad doesn't mean it can't be just as useful, as fast, or as fun. If you've been on the fence about Android, or tablets in general, this is the tablet you've been waiting for."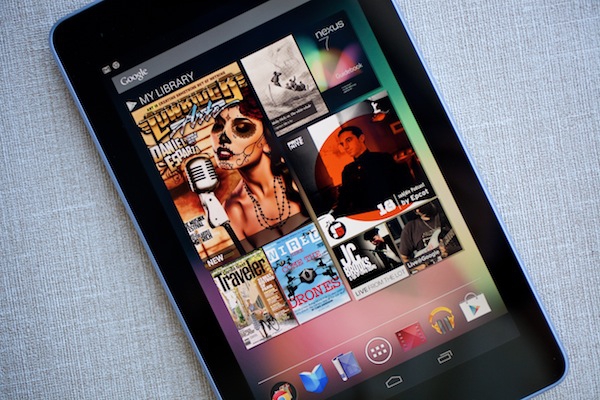 Most of the initial hands-on reviews for the wifi-only Nexus 7 are positive, and this one is no exception. The biggest complaint so far has been the lack of tablet applications for Android, so, for example, the user can be "stuck" with up-sized phone apps for popular apps like Facebook and Twitter. The near-IPS quality 1280x800 screen, at about 216ppi, is superb, and the quad-core NVIDIA Tegra 3 coupled with 1GB of RAM and either 8GB or 16GB of storage, is, as the author puts it, a beast. The first Android 4.1 Jelly Bean tablet screams, with none of the earlier OS hiccups, and the price is right, at $199 for 8GB, and $249 for 16GB. Out of the box, the tablet is obviously Google-centric, but can be tweaked, and the full Google Play store is available. Early purchasers (I was one) receive a $25 credit for the store, so I'll be able to add my obligatory "MS Office" equivalent. Shipping is scheduled for mid-July 2012 (I hope) so check back here as we review more real world experiences with the Google Nexus 7 from ASUS.
__________________
"Not everything that can be counted counts, and not everything that counts can be counted." Albert Einstein