High Output Charger for You Road Warriors
---
"If you travel withe a bunch of gadgets, this one's for you-accessory maker Sanho has dropped the HyperJuice Plug, a charger capable of juicing up two iPads at a time."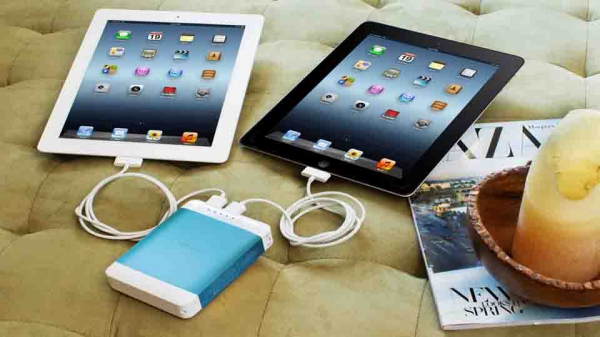 There is a lot to like about the HyperJuice Plug, such as the ability to charge two iPads at once, a retractable plug and 15,600 mAh of charging power. Not to mention it comes in six different colors so you can coordinate it with your iPad cases. The only downside is the $130.00 USD price, but that does go a long way to getting rid of all your other power chords doesn't it? You can find out more here.
__________________
iPhone 4, 1.6 GHz Core 2 Duo MacBook Air, Apple TV, 2.66GHz Intel C2D Mac Mini, 1TB TC, Airport Extreme,several iPods and an iPad, 32GB Wi-Fi version.
Follow me
on Twitter.