ASUS Zenbook Prime UX31A: Better and Better
---
"ASUS's original Ultrabook was the first ultraportable laptop to give the MacBook Air a run for its money, but it ultimately fell short. The new ASUS Zenbook Prime UX31A (starting at $1,099, $1,499 as configured) is a sequel to truly get excited about."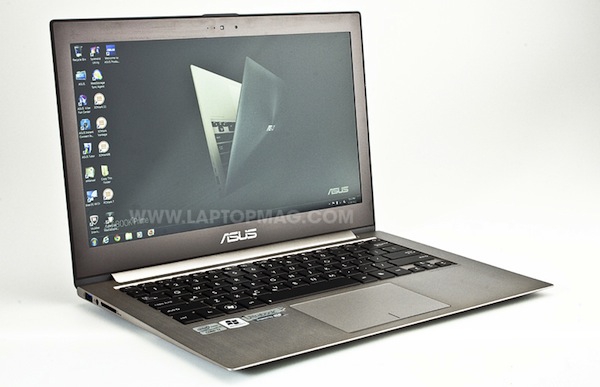 A quick model upgrade brings the Zenbook Prime UX31A to market, replacing the UX31, fixing many (but not quite all) of the reported faults with generation one. Let's start with things improved: an available matte 1080p (1920x1080, and bright, at 423 lux) screen; newest third generation Intel Core processors; improved and backlit, less-mushy keyboard; faster boot and "awaken" times; better battery life (6:28 hh:mm); and better graphics. One item to note, however, is that this high resolution can make for some pretty small text on its 13-inch screen.
Areas where there was not much change: design; touchpad slighty better with some configuration tweaking, but still somewhat inconsistent behavior; B&O audio still good; ports; webcam very average despite being 720p; and a somewhat slow SSD. Need more ports and less cost? Check out the UX32A, coming soon, and starting at $799.
At prices starting from $1099 with a Core i5 processor an 128GB SSD, to $1499 with a Core i7 processor and a 256GB SSD, the UX31A gets you MacBook Air looks and battery life, better (vs. Bootcamp) performance, an arguably better screen at 1080p, better sound, and costs $100 less, in the high-end configuration. Your move Apple!
__________________
"Not everything that can be counted counts, and not everything that counts can be counted." Albert Einstein