ASUS Zenbook Prime UX21A: A Stunning Ultrabook
---
"It was only a matter of time before ASUS refreshed its line of Ultrabooks with Intel's new Ivy Bridge chips, but the truth is, the company needed to improve a little more than just the CPU model number. If you recall, the Zenbook UX31 ushered in a modern metal design and unbeatable speed, but our enthusiasm waned after spending a week with the flat keyboard and temperamental touchpad."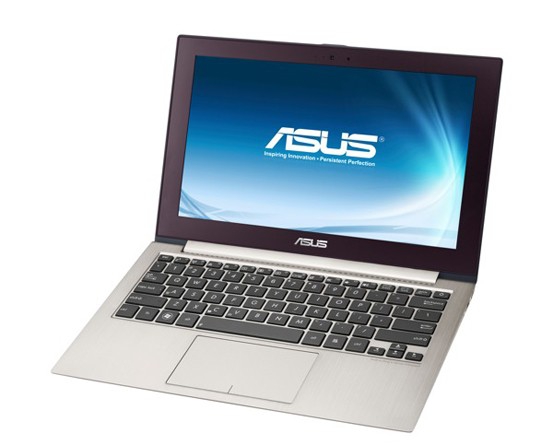 The frustrating keyboard and the maddening trackpad are gone, thankfully. With new Intel Ivy Bridge processors, improved backlit keyboards, excellent sound featuring Bang & Olufsen speakers, improved graphics, and 1080p (1920x1080) IPS displays, new Zenbook Primes should be arriving soon on our shores. With a fast SSD, a test unit booted Windows in 18 seconds, and resumed from sleep in less than two seconds.
Details on processor options are not yet available, but performance on a test system was very, very good, far better than most other Ultrabooks tested, only trailing ASUS' UX31 in PCMark Vantage, and leading the pack in the 3DMark06 benchmark. The UX21A beat a 2011 MacBook Air in both tests.
The 2.4-pound, 11.6-inch UX21 has a smallish 35Wh (4800 mAh) battery, so battery life is shorter than its competitors, topping out during testing at four hours 19 minutes. ASUS claims an additional hour in more normal usage, and an additional two hours using power-saving mode. ASUS also claims that the system will last two weeks in standby with one charge cycle.
It looks like ASUS really does listen to customer feedback!
__________________
"Not everything that can be counted counts, and not everything that counts can be counted." Albert Einstein