Let The Satechi R1 Hold Your Tablet
---
"Tablets and larger mobile devices have changed our lives since the debut of the iPad, and we love holding those devices in our hands. We touch, create, and consume all while we have the device on our laps or hands."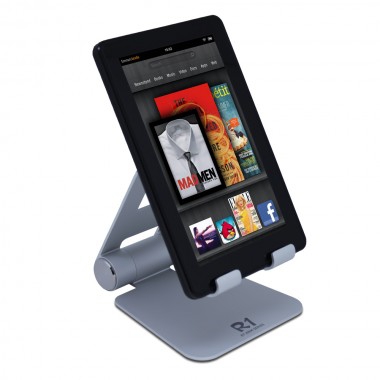 But sometimes it is helpful to have a handy stand available, just like this one. At $49.95 USD it isn't too cheap, but it appears to be pretty functional, and it works for any number of devices that have a 7" to 10" screen, such as Galaxy Tabs, Kindle Fires, Asus Eee Pad and the Blackberry Playbook. You can find out more about this device at the Satechi site.
__________________
iPhone 4, 1.6 GHz Core 2 Duo MacBook Air, Apple TV, 2.66GHz Intel C2D Mac Mini, 1TB TC, Airport Extreme,several iPods and an iPad, 32GB Wi-Fi version.
Follow me
on Twitter.