WeatherPro 2.0 For WP7
---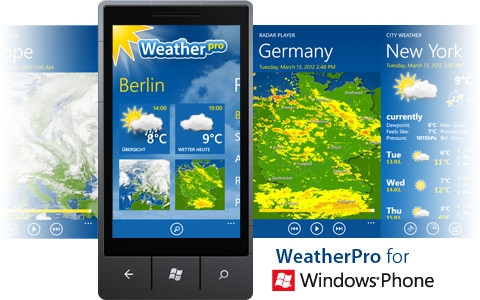 WeatherPro is an app from European based MeteoGroup, covering the weather for over 2 million locations worldwide. The app can be configured to show a live tile with the current weather and a two day forecast, while within the app itself you can access radar and satellite imagery, as well as view a 7-day forecast. WeatherPro is going for about ₤2.29 in the Windows Marketplace.
__________________
"A planner is a gentle man, with neither sword nor pistol.
He walks along most daintily, because his balls are crystal."