eBay Calculator
---
"eBay calculator is an application designed to calculate fees for eBay auctions and the PayPal payment system."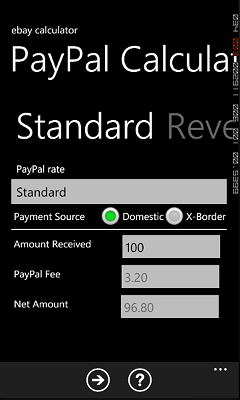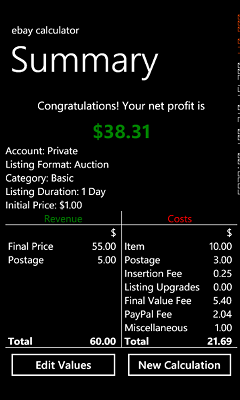 One of the frustrations about eBay and Paypal are the myriad of fees they take out of your transaction. If you are not familiar with eBay, it is surprising how much money is deducted when the sales and transfer on money is done.
The eBay calculator app by Maginsoft looks to make the process smoother by giving you an exact breakdown of what fees you will be paying so there will be no surprises.
eBay calculator is available in the Market Place for $1.49. There is also a free limited trial version if you simply want to try first.