Find Out Who Has Your Permission
---
"Over the past couple of days, a humble Web site has gained a good deal of media attention. That site is mypermissions.org. It has been featured on popular tech sites, such as The Verge, TNW, and Mashable, among others. So what makes mypermissions so noteworthy? Answer: It does something extremely simple, yet extremely useful. And it does it well."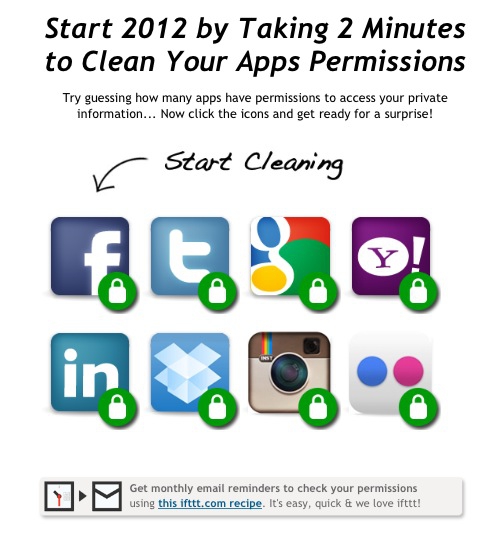 What it does is figure out who has permissions to access your personal info with their sites, and all it takes is a click on the icon when you go to mypermissions.org. Very simple and quick, it takes you right to a page with a list for each page. Click on the Facebook icon, for example, and you go to a list of applications you have given permission to access your information.
__________________
iPhone 4, 1.6 GHz Core 2 Duo MacBook Air, Apple TV, 2.66GHz Intel C2D Mac Mini, 1TB TC, Airport Extreme,several iPods and an iPad, 32GB Wi-Fi version.
Follow me
on Twitter.