NextGen Reader v2.2 Update for Google Reader and Much More…
---
"Today I am happy to share details about the coming update (v2.2) for NextGen Reader, it's a significant release in terms of performance and features. If you've not used NextGen Reader before, I would like to tell you that it's one of the best and highest rated Google Reader client for Windows Phone and it's available for free (trial mode is fully functional and without any ads)."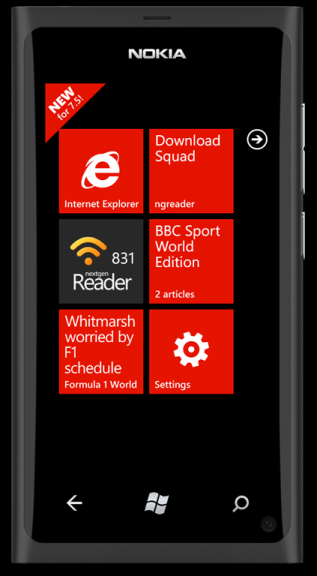 While I haven't been a big user of newsreaders in the past, (none stood out so much or were intuitive enough to use on a regular basis).I have recently been giving the latest version of NextGen Reader a blast. I'm now convinced I can't do without it. Offering up faster Syncs and drastically reduced bandwidth load and the icing on this cake is an overall polish this latest version has.Whilst the developer suggests that a month between updates is a long time, those of us who have been here a while know well that updates coming out that fast command attention. The developers must be analysing bugs and features and coding like there's no tomorrow! Keep it up I say!
So load up Windows Phone Thoughts, and set it to sync in NextGen Reader.
__________________
Darren Blade........................................... So much fun...So little time!