Demand For Windows Phone 7 Models On The Upswing?
---
"Here's some interesting statistics that jive nicely with that earlier Australian report on the HTC Mozart. At least on eBay in the UK demand, as measured by increasing prices, has been on the upswing for the last few weeks for certain Windows Phone models, specifically the HTC Mozart, Dell Venue Pro and HTC 7 Pro--basically the creme of the crop, if you ask us."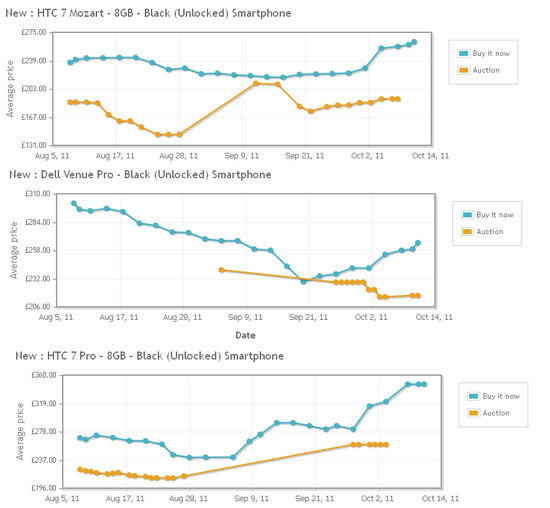 I'm personally not so sure you can read a lot into these statistics, but here you have it. The wpcentral.com site has an article suggesting that the price of WP7 handsets on eBay may be an indication of rising demand. Note that this only applies to certain models. I think there may be too many factors to link this directly to demand, but who knows, there may be something to it.