Better Apps for a Better Device
---
"Android lets you customize just about every aspect of your device through the use of apps, and we've got a great list of apps to strengthen the weak points that come with an unadulterated version of Android."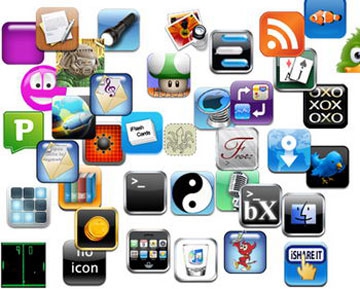 This is a great list of apps you can use to enhance your Android experience. From that list, two of my favorites are Dolphin Browser HD and HandyCalc. Dolphin HD is a great browser with fast and accurate rendering and it's especially cool that Flash works in it. HandyCalc is a sort of weird but very cool and very powerful calculator. It has a lot of logic to guess what you're trying to do and help you along the way. It works in pages and lets you go back to previous ones which is helpful. A swipe of the keypad will give you a qwerty keyboard with useful punctuation on screen as well.
For me, one favorite app that I would recommend is actually a Widget. It's called "No Screen Off" and it's by Etienne de Closmadeuc. As the name would suggest it's a toggle to keep your screen from turning off. It's great because when it's on it puts an item in the notification bar that you can use to toggle the lock off. For me it's perfect if I'm reading slowly, transcribing off the screen to something else, or using an app that should keep the screen from going off but doesn't. Do you have an Android App you can't live without? What are some of your favorites?