Falling Skies App Reviewed
---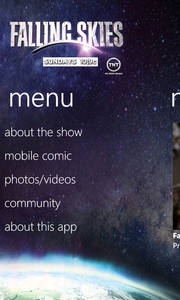 This is actually the first I've heard of this series, but the premise has me intrigued. The app itself pulls content from the show's website for easy viewing on the go, so if you're a fan, you can pick it up for free here.
__________________
"A planner is a gentle man, with neither sword nor pistol.
He walks along most daintily, because his balls are crystal."