Putting You On The Spot: To Spotify Or Not?
---
"At first blush, paying a monthly amount to "borrow" content like this over the net seems like a pretty good idea. Many of us have used Netflix or Hulu and become accustomed to the idea of paying our monthly subscription fee and getting to watch as much as we want. Both of these companies have done a fantastic job with their offerings. Netflix has become so popular that it recently surpassed the amount of Bittorrent ("pirate") traffic on the web, proving that it's compelling offerings, not lawsuits, that win customer's hearts and minds. But if Hulu and Netflix are so fantastic, what's the concern about Spotify?"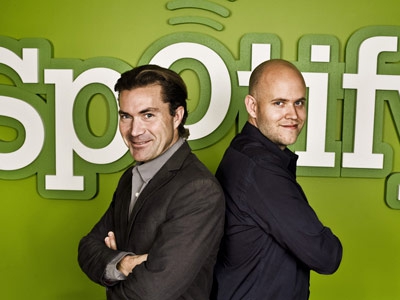 Spotify is a popular music service newly available to US customers. James Allworth over at the Business Insider has written a post suggesting that you may want to think twice before committing to a service like Spotify, which he describes as a music renting service, since you could be subject to a bait and switch tactic that may effectively force you to pay more money for the same service in the future. His argument is certainly plausible, but not everyone will agree with his premise. So, the question is: how do you feel about the Spotify service and are you concerned about future possible price increases?