The Apple Product Tree
---
"When it comes to industrial design, few consumer electronics or computer makers have the legacy or influence of Apple, Inc. In the last 35 years, Apple has introduced a myriad of products and devices, some very successful, some, not so much."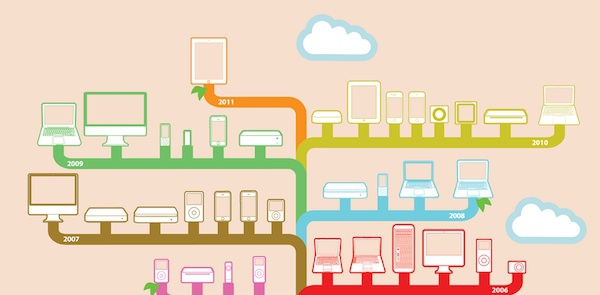 This is a pretty cool representation of the Apple product line, in the form of a tree. The graphic goes from the first product in 1976 until 2011, and all products in between. I'm guessing 2011 will be expanding soon.
__________________
iPhone 4, 1.6 GHz Core 2 Duo MacBook Air, Apple TV, 2.66GHz Intel C2D Mac Mini, 1TB TC, Airport Extreme,several iPods and an iPad, 32GB Wi-Fi version.
Follow me
on Twitter.