Ultimate Guitar Tabs Comes To WP7
---
"When the inspiration strikes to pick up your trusty six-string, Ultimate-Guitar.com is making sure you've got the music at your fingertips. Whether sitting in your room at home or traveling across the country, practicing your favorite riffs has never been easier with the latest groundbreaking application created by the wildly popular music site."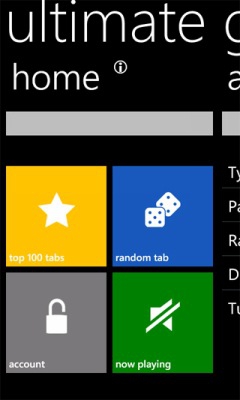 Wielding an axe just got easier - Ultimate Guitar Tabs brings the one of the largest collections of guitar tablature to WP7. You also gain access to bass and drum tabs, and a reference for guitar chords. The app is now in the Marketplace for $2.99 (link).
__________________
"A planner is a gentle man, with neither sword nor pistol.
He walks along most daintily, because his balls are crystal."