Apple Ranks 21st on Largest Retailers List
---
"In its annual ranking of the largest retailers by U.S. sales, the National Retail Federation has pegged Apple in 21st place in 2010 with over $18 billion in sales between its retail and iTunes stores (via The Next Web)."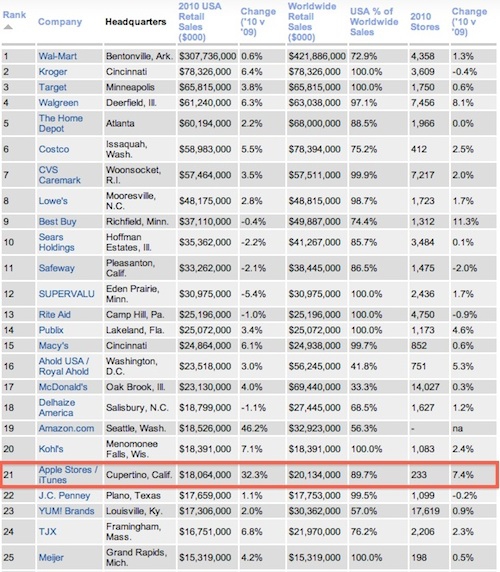 Retail sales that showed 32.3% growth from 2010 (Amazon was 46.2%) pushed Apple into the 21st spot on the list, which is a bump of 32 spots from last year's list.
__________________
iPhone 4, 1.6 GHz Core 2 Duo MacBook Air, Apple TV, 2.66GHz Intel C2D Mac Mini, 1TB TC, Airport Extreme,several iPods and an iPad, 32GB Wi-Fi version.
Follow me
on Twitter.