Facebook to Bypass Apps Store with HTML5 and "Project Spartan"
---
"Last night, TechCrunch leaked some details of a new initiative taking place over at Facebook called "Project Spartan." This project aims to utilize HTML5 to free Facebook (and Facebook games) from App Store dependence, essentially putting the ball back in Facebook's hands for control over their platform."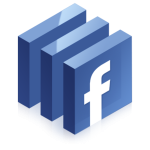 Facebook's "Project Spartan" is, in part, an attempt to minimize Apple's control of distribution of apps and games, by migrating things (when possible) to HTML5, thereby eliminating the 30% fee paid to Apple, and to allow developers to manage their own update cycles and payment process directly. Currently the week needed to get an update through the apps review process (following Apple's guidelines) and into production is too long for many developers, who seem to make changes and enhancements on a daily basis. ( Change Management, anyone? ) But, alas, HTML5 doesn't contain the rich functionality (yet) of native apps (often Flash), so this process may be slow, but with 700 million users and growing, Facebook has the clout to make this happen eventually.
__________________
"Not everything that can be counted counts, and not everything that counts can be counted." Albert Einstein