Netflix Now Available on Select Devices; More to Come
---
"Now Android users can browse movies, manage their instant queue, and watch movies right from their phone. You can even pick up watching movies from where you left off on your TV or computer."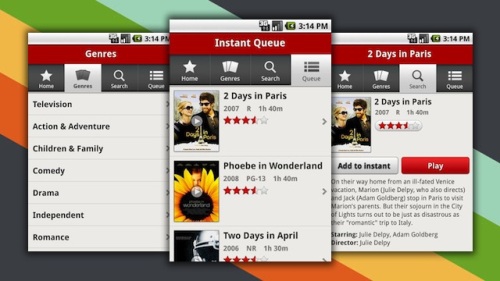 Awesome news from Netflix today! Even though the number of devices is currently pretty limited (mostly HTC devices, with the Nexus S thrown in for good measure; all running 2.2 and up), Netflix says that they are working to bring access to as many devices as they can "in the coming months."
Are you excited about this development? Or are you waiting for it to start working on the tablets before getting too excited? Let us know in the forum.