Apple Unveils New iMacs, Teardown Follows, Now What?
---
"Apple outed its brand new iMac line of all-in-one desktops this week, and this morning at Apple's London offices, we were treated to a demonstration of what the new Sandy Bridge computers are capable of."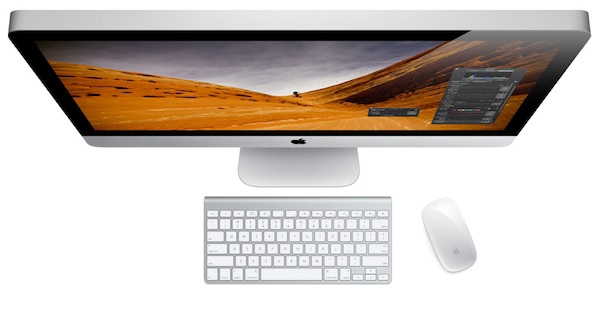 To say they were impressed is putting it mildly, as they discovered that the 27-inch iMac with the AMD Radeon HD graphics is faster than the current entry level Mac Pro...30% faster from their figures. It has the Thunderbolt ports of course, as well as an HD webcam for the full screen FaceTime effect. It's greener, rated at an Energy Star 5.2 benchmark and has the option, at least at the 21 and 27-inch screen size, to swap out the regular hard drive fo a 256GB solid state drive. Not a bad upgrade to the iMac line. If you want to see the inside of this machine in all it's glory, have no fear as iFixIt has done their obligatory teardown. You can also find out more at the Apple site, but seriously, they packed a lot of stuff into this machine and still kept the entry price at $1,199.00 USD. Any thoughts as to what Apple is going to upgrade next?
__________________
iPhone 4, 1.6 GHz Core 2 Duo MacBook Air, Apple TV, 2.66GHz Intel C2D Mac Mini, 1TB TC, Airport Extreme,several iPods and an iPad, 32GB Wi-Fi version.
Follow me
on Twitter.