GrooveShark: Hey, We Didn't Do Anything Wrong.
---
"Music streaming service Grooveshark has many fans, few of which work for the major recording labels. That's why many assumed problems with the RIAA, a group of music industry thugs, I mean record labels, led to Grooveshark's removal from the Android Market last week."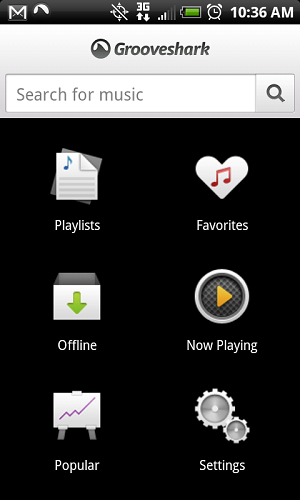 I'm not a GrooveShark user (mostly because it involves spending money every month for something I don't need) but I really kind of wonder why it was pulled from the Android Market. According to GrooveShark, they haven't really been told what part of the ToS they violated to be removed from the Market. Were they pulled because of RIAA complaints? Pressure from the music labels? Because they might be a threat to Google's own pending music service? Who really knows... At the moment you can still get the app directly from GrooveShark's site and side load it to your phone but that's a pain. Especially for AT&T users. Any of you guys GrooveShark users? What do you think about its removal from the Android Market?