ChargeBlock XL for Your Extra Charging Needs While on The Go
---
"When you need an extra boost of power for your iOS device during the day, the Chargeblock XL delivers with a classy balance of form and function at an excellent price (US$39.99)."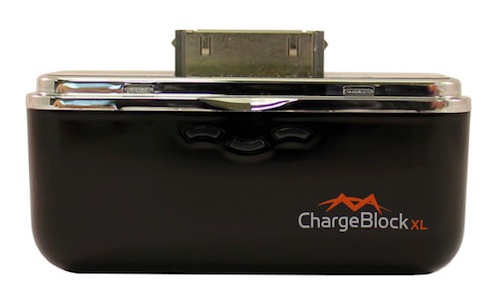 I don't know about this product. I mean I like the convenience of it, and the form factor, I'm just struggling a bit with the price of it at $39.99 USD. It would be handy to have in times when you need a quick charge, as a backup I suppose, and I like that I can put it in a bag and not have it take up too much space. What are your thoughts?
__________________
iPhone 4, 1.6 GHz Core 2 Duo MacBook Air, Apple TV, 2.66GHz Intel C2D Mac Mini, 1TB TC, Airport Extreme,several iPods and an iPad, 32GB Wi-Fi version.
Follow me
on Twitter.