The Joy Factory iPad Wall/Cabinet Mount
---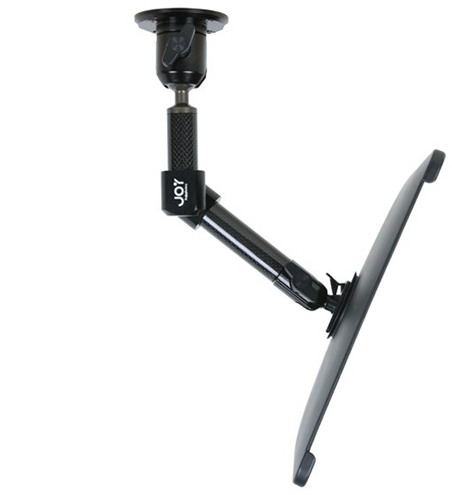 Seinfeld fans out there will recall how George felt about crushed red velvet. To borrow his sentiments, I'd wrap myself in carbon fiber if I could. If it has carbon fiber in it, I have to have it; mountain bike, watch, ring, Lamborghini Aventador, it doesn't really matter. So when I saw that The Joy Factory had just released a carbon fiber iPad mount, well, yeah, it had to come home.
I've been looking for something to spruce up the look of my kitchen - sort of bring it into the 21st Century. Entre vous The Tournez Wall/Cabinet Mount from The Joy Factory. The iPad is pretty exciting, but the Tournez mount has carbon fiber, and it's beautiful! The carbon tubes are mated to machined aluminum joints built to military standards; or so it seems. The sturdiness of the mount is impressive. In fact it was so heavy when I picked it up, I actually examined the tubes to see if the carbon look was a decal! It was only after I mounted the unit and put it to its intended use, that I came to appreciate the mounts brawn.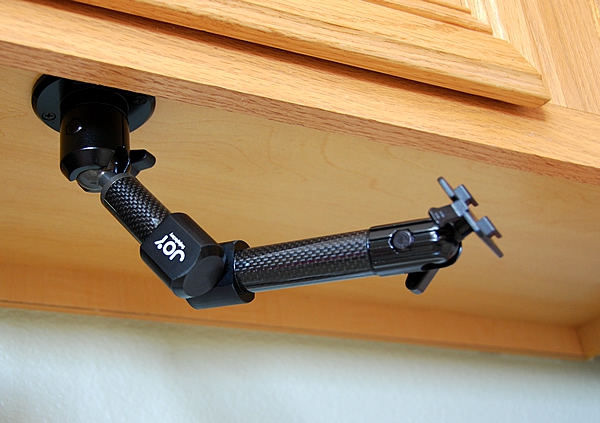 Figure 1: Carbon Fiber is always in style!
It took longer for me to watch the 1:31 second installation video, than it did to attach it to my cabinets. Once attached, I took to snapping my iPad into the provided case. Once in the case, you slide it onto the mount attachment, snap, and voila! you're done.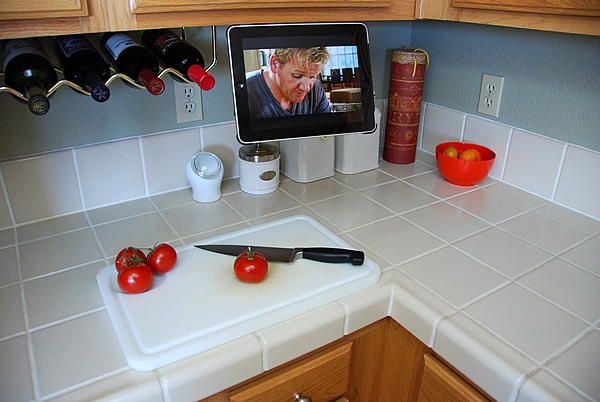 Figure 2: It makes sense on so many levels...(image: Gordon Ramsay Cook With Me HD iPad App)
Perhaps I am simple minded, but this thing just makes sense! What was once considered heft and brawn, was now at work, harmoniously moving like a tiny dancer in a mechanized ballet. My iPad was finally home. Touching the screen, watching videos, reading recipes, even listening to music just seemed natural; it seemed right. And when I was done, to my wife's delight and my lament, the mount tucked neatly underneath the cabinet barely to be seen.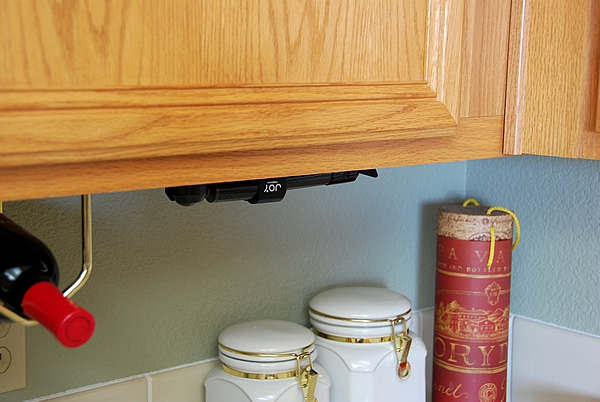 Figure 3: The Tournez neatly tucked away.
PROS: it works, and provides tremendous utility; hands down.
CONS: it needs a set of shorter screws; the shortest provided nearly popped through my cabinets. I'd like to see a more useful case included that can be used when not mounted; perhaps the Folio 360°? Price is high, but with carbon fiber and machined aluminum, you get what you pay for, and this thing is cool! Oh, and built well.
Final thoughts: the iPad and this mount were made for each other. If you liked the Ipad before, just wait until you get to use it on a mount in the kitchen...or den...or master bath. This is the future folks, and The Joy Factory delivers on a need-to-have piece of technology. Did I mention the carbon fiber? The Tournez Wall/Cabinet Mount is $129.00; less if you buy through Amazon.com. [Affiliate]
Eric Juillerat is a technologist, geek, and all around admirer of anything with silicon, buttons, or touch screens...and carbon fiber!

Do you enjoy using new hardware, software and accessories, then sharing your experience with others? Then join us on the Thoughts Media Review Team! We're looking for individuals who find it fun to test new gear and give their honest opinions about the experience. It's a volunteer role with some great perks. Interested? Then click here for more information.

__________________
Eric Juillerat is a technologist, geek, and all around admirer of anything with silicon, buttons, or touch screens.