Apple Media Event Tomorrow, Any Ideas?
---
"Apple is holding a media event on March 2nd, and it's about the iPad 2 for sure. Get news and analysis as it happens by tuning in to the Hardware 2.0 live coverage event."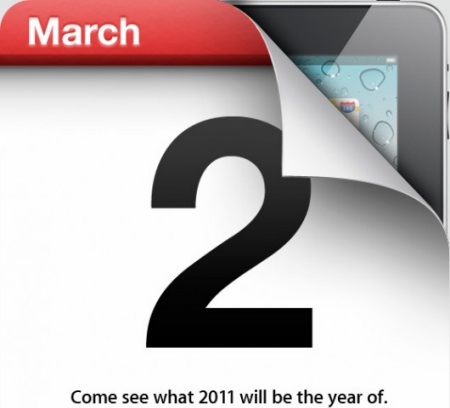 I think it's pretty likely the iPad 2 announcement will be part of this event tomorrow, but what else do you think will be announced? Any thoughts?
__________________
iPhone 4, 1.6 GHz Core 2 Duo MacBook Air, Apple TV, 2.66GHz Intel C2D Mac Mini, 1TB TC, Airport Extreme,several iPods and an iPad, 32GB Wi-Fi version.
Follow me
on Twitter.