Google Music Service Coming As Soon As Next Month?
---
"Android is worldwide, and now, Rubin is focusing more on music. He and former YouTube lawyer, Zahavah Levine have been talking to four major music labels, and although nothing has been confirmed, they are stating that the labels are more willing to work with them now that 'Rubin is involved.'"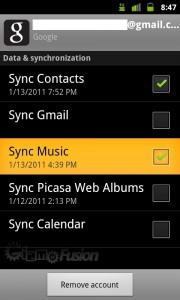 I am excited to see what Google has in store for us on the music front. I love what they've done with Google eBookstore and hope they bring something similar with Google Music or Google eMusicstore or whatever they call it. Though I do hope there is a way that I can load or sync the music I already own into the system. I'm pretty happy with Amazon's MP3 store but really curious to see what Google has in ready for us.